Repair and Protect
Book a repair
0800 561 4489
If you've got a broken down washer or faulty oven, our team of expert engineers can get your kitchen appliances back up and running for a fixed price. You can book a repair from £149, and you can spread the cost with monthly direct debits. And, for added peace of mind, repairs include a 12 month protection plan. This means you don't need to worry if something else goes wrong with your appliance.
12 month protection
For added peace of mind
No fix, no fee
Full refund if we can't fix the initial repair
Fixed prices
From just £149
Local engineers
Over 2,900 engineers nationwide
Spread the cost
Pay by direct debit
Worry free service
UK call centre available 7 days a week
Even if you've not bought from us before! This includes:
Washing Machines
Tumble Dryers
Washer Dryers
Ovens
Hobs
Microwaves
Fridges
Freezers
Fridge Freezers
American Fridge Freezers
Dishwashers
Other appliances
Book a repair
0800 561 4489
Repairs are carried out by a network of over 2,900 specialist local engineers. And, there's no fee if we are unable to fix your appliance. They're dotted all around the country, so there's always someone likely to be available near you. They also carry spares with them, which could save you time waiting for parts to be ordered.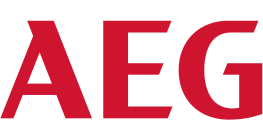 FAQs

What is Repair & Protect?

Repair & Protect is a nationwide appliance repair network that uses local engineers for an expert service. With over 2,900 engineers, across the UK, you can rest assured that there will be someone available in your area.

How do I make an appointment?

Booking an appointment couldn't be simpler. Please call us on 0800 561 4489. If you've already booked an appointment and would like to change it, please contact us using the number on your repair booking confirmation email. Calls may be recorded and monitored for quality and training purposes.

How soon will an engineer be sent out to me?

When you book a repair you can choose a convenient date for an engineer to visit your property and fix your appliance. Once you have booked your repair, we will contact you on the day of the repair to confirm your appointment time.

What does "no fix, no fee" mean?

As the name suggests with no fix, no fee if we can't fix your current fault we won't charge you a penny. And, we'll also cancel the 12-month protection that comes with the repair.

Once the current fault has been fixed, if any further repairs are required these will fall under the 12-month protection and will be carried out at no additional cost to you. The no fix, no fee promise does not apply to these repairs. If we can't fix these faults, we will either provide you with a replacement or a contribution towards a replacement.

What's included in the Repair & Protect 12 month protection plan?

You will be protected against further breakdowns to your appliance - even if they have nothing to do with the original fault. The plan pays for further repairs the engineers carry out on your appliance after the initial fix. You can use the service as many times as you need. And, if we decide your appliance is beyond repair or cannot be repaired, we'll simply give you a brand-new one. This is subject to Terms & Conditions which are available below.

How can I pay for my repair?

You can pay by credit card or debit card. There is also the option to pay monthly by Direct Debit. Direct Debit is one of the safest methods of payment, as you are protected by the Direct Debit Guarantee.

What happens if the engineer is unable to repair my appliance?

In the unlikely event that the engineer is unable to repair the initial breakdown of your appliance, we won't charge you a penny. And, we'll also cancel the 12-month protection that comes with the repair.
Book a repair
0800 561 4489