Help With My Order
Help With My Order
Looking for payment and service information?
Find out everything you need to know from placing your order to having it delivered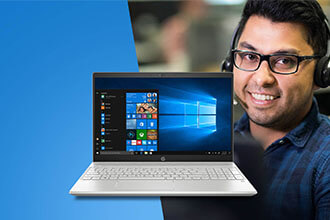 Free Laptop Set-up Service
Our experts will set up your new Windows laptop, so you don't have to
Find out more about laptop set-up
Pay on Finance
Spread the cost with our Pay on Finance option. The flexible, affordable way to pay.
Find out more about finance
Delivery
With free delivery on all our products, we've got everything covered. You'll also find out about our same and next day delivery options.
Find out more about delivery
Frequently Asked Questions
How can I claim cashback?
We offer both manufacturer cashback and our own cashback promotions. To claim a manufacturer's cashback promotion, we'll let you know what you need to do at the checkout. This usually requires filling out a claim form on the manufacturer's website. When we offer our own cashback promotion, we'll send you a claim form, by email, within 5 days of delivery. Simply fill this in, within 14 days, and we'll send your cashback via BACS. This should be within 21 days of receiving your form.
Can I track the status of my delivery?
To help you plan your day without having to waste time waiting around. The Track Your Order service is available from the time you complete your order and can be accessed through the website, your Order Acknowledgement Confirmation email or by visiting Track Your Order.