Customer Reviews — Luigi's Mansion 3 for Nintendo Switch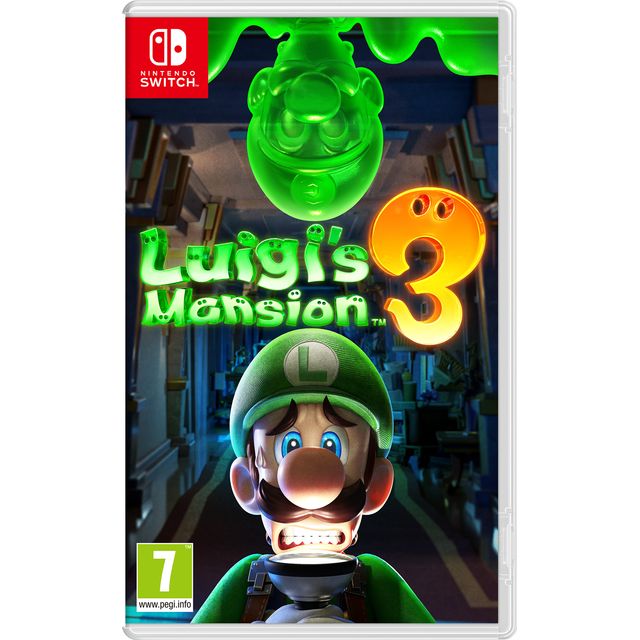 Customer Reviews — Luigi's Mansion 3 for Nintendo Switch
Luigi's Mansion 3 for Nintendo Switch
3rd in the spooky action adventure game series

Suitable for ages 7+ so it's great for the whole family

Single player and multiplayer game modes

Online play requires Nintendo Switch Online membership

Released on 31st October 2019
Not too difficult, nor too easy that you're soon bored.
Brilliant product. The gameplay is great, the graphics are fab and It's very addictive play. I'm a big fan of the Super Mario Brothers series, and this does not disappoint. Would definitely recommend buying this. One happy customer!
A fantastic game well worth the money
Quick delivery fantastic service fantastic game all the best martin!
My boyfriend loves the game! It was delivered earlier than expected and it perfect condition.
Wonderful game for all to play!
Luigi's Mansion is a wonderful Nintendo game that is great for adults and children to play. The story and gameplay combine well and is great for people who want short busts of gameplay but satisfies the completionist in us all. It is easy is intuitive enough for children to play but if your child is not at a reading level yet, they may not understand the commands or story driven elements. Still - this is a fun game for adults to play with theri children and is almost like playing a story book. It has the Nintendo stamp all over it and a level of creativity and spark that is only matched by other Nintendo games. A great addition to the Mario games family. Well worth the purchase.
One of Nintendo's best games. Delivery was much faster than expected. Overall great purchase!
fun, game, very playable and enough to keep you interested. Halloween has come early!
I love this game, Nintendo always get it right with the whole Mario franchise! Great stuff! :D