Customer Reviews — Mario & Sonic at the Olympic Games Tokyo 2020 for Nintendo Switch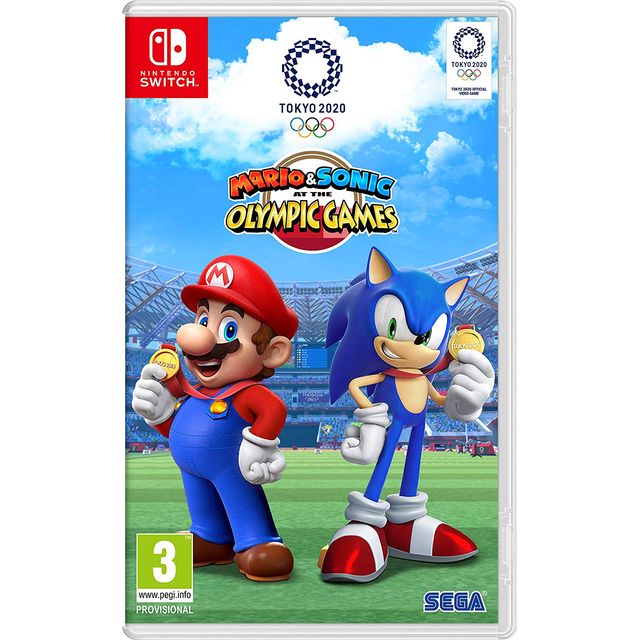 Customer Reviews — Mario & Sonic at the Olympic Games Tokyo 2020 for Nintendo Switch
Mario & Sonic at the Olympic Games Tokyo 2020 for Nintendo Switch
Action-packed sports game

Suitable for ages 7+ so it's great for the whole family

Single player and multiplayer game modes

Online play requires Nintendo Switch Online membership

Released on 8th November 2019
Quality game! Bought it for my nephew and he loves it.
Great game to keep the kids entertained. Mario games are always a safe bet.
As with all nintendo made games - easy to play. Fun for all the family. Only down side is doesnt have a multiple player competition mode but that might be safer! Overall a great purchase for any age.
Perfect, just what I was looking for and great price too
The Olympics may have been a fail, but this game isn't. The kids love it and it's a great distraction during this time.
My 8 year old is obsessed with this game! He was going to buy it for his Daddy for his birthday but the 'Easter bunny' brought it for him instead and he was so excited! We play this game as a family in 'lockdown' every night! We particularly love the Tokyo 1964 diving - so old school! Great purchase and fast delivery! Thank you
Not played the game yet as us a birthday present for my nephews I'm sure they'll love it