Customer Reviews — Nintendo Switch 32GB - Neon Red/Blue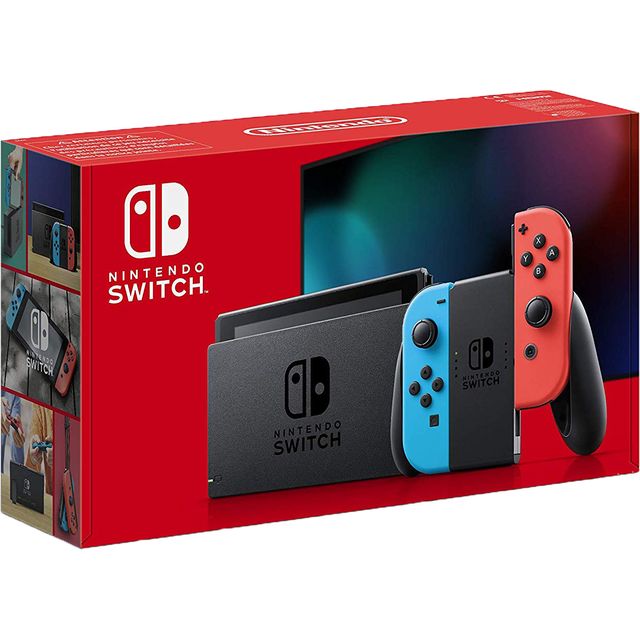 Customer Reviews — Nintendo Switch 32GB - Neon Red/Blue
Nintendo Switch 32GB - Neon Red/Blue
Console can be used for home or handheld gaming

Touchscreen offers more ways to play

WiFi enabled for online play

Up to 9 hours battery life

32GB internal storage space for games and apps
Great product, at a great price
5 Star Service and Product
Very quick to be delivered and consistent contact to keep you updated about arrival. The console itself is great. It is really amazing to "switch" from handheld to a TV instantly and vice versa. Not to mention the choice between playing with a traditional controller style set up with the two joy cons combined together or individual controllers for each hand, makes it very comfortable to play.
Portability is a great feature
Have had the device just over a week and it's definitely worth getting one if you're still debating. For the cost, its essentially a console and a tablet in one and is great wether you prefer to play on the TV or as a handheld device. It switches seamlessly between both and games still play at a high level using either option.
Perfect gift for my 6 year olds birthday!
Top product, Nintendo back at the top of their game. Great to be able to take anywhere.
Absolutely love it can't believe we didn't get one sooner, it was for our son for his birthday & I want one ??
I love the switch we bought its so handy you can take it anywhere in the house plus when you can't play games while your outside good thing is you can take it with you. So you can take it literally everywhere and play. I've always wanted to have one. I just wish it does have bigger internal storage so you can just easily buy loads of games online??
Easy to use both as a portable system and when connected to the TV. Navigation through the options is very good.