Customer Reviews — Nintendo Switch Lite - Grey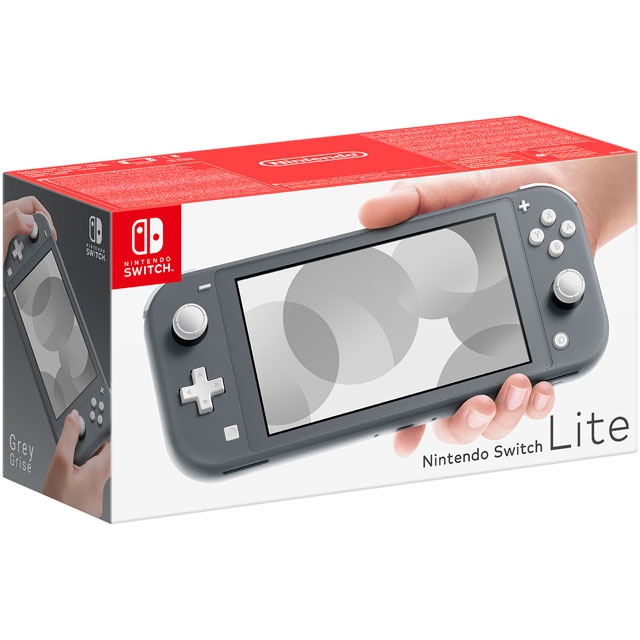 Customer Reviews — Nintendo Switch Lite - Grey
Nintendo Switch Lite - Grey
Handheld console is perfect for gaming on-the-go

5.5 inch touchscreen offers more ways to play

WiFi enabled for online play

Up to 6 hours battery life

Built-in controllers for a traditional style of play
Great little console for kids or adults at good price
Superb does what it says on the box
I'm ADDICTED to the Switch Lite! It's the perfect handheld in every way. Screen is good, sound is good. Games are good. I chose the grey version because the coral and blue ones are way too bright and look like kids toys. The Lite is a handheld only choice that loses a few features of the Switch - there's no dock, and it is incompatible with the existing dock due to it's smaller form. There's no removable Joy Cons, and the screen is slightly smaller. Whilst this does sound a bit negative, to me the Lite is the perfect Nintendo Switch. It has a proper D-pad, it fits perfectly in your hands and is very comfortable to use for hours at a time. The battery life is also good, and it is compatible with most of the Switch Library. I say "most", because games such as 1-2 Switch and ARMs, that require the Joy Cons to be separated can't be used due to the fixed controls. Technically, you could buy a set of Joy Cons and connect those if you really wanted to play those games, but then if you did, you'd buy a Switch wouldn't you? It's also not compatible with Labo, as this is designed around the larger dimensions of the fuller Switch. I couldn't recommend the Nintendo Switch Lite enough if your after a handheld games console.
Excellent product but even better service was quoted 10 day lead time came next day
Cant put it down really good product.
Bought as a Christmas present for my son so hasn't been used yet. Arrived promptly.
Great addition on top of the normal Nintendo switch we already own. User friendly - Even my 5 year old can use it - great for the whole family.