Customer Reviews — Nintendo Switch Lite - Grey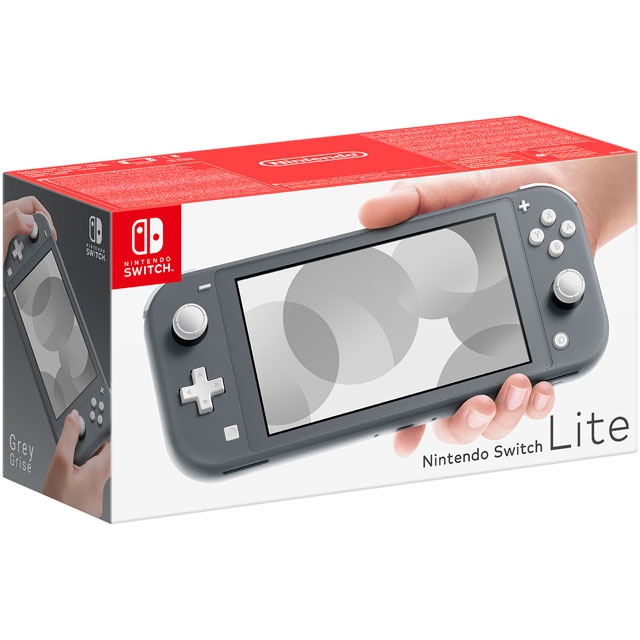 Customer Reviews — Nintendo Switch Lite - Grey
Nintendo Switch Lite - Grey
Handheld console is perfect for gaming on-the-go

5.5 inch touchscreen offers more ways to play

WiFi enabled for online play

Up to 6 hours battery life

Built-in controllers for a traditional style of play
Fantastic console fun for all the family wish we had purchased sooner
Exceeded my expectations by far
Amazing handheld console. Everything is better than I expected to be. The screen is bigger than I thought and its resolution lets you appreciate a lot of details. The graphics are exceptionally good for a portable console. The stereo sound feels great and makes playing the game a more immersive experience. The controllers are really comfy to use. I widely recommend this product without a doubt. My best buy in a long time.
Great price, fast delivery
Very good product by Nintendo and the best price on the market, what more could you ask for?
Quick and worth it for you and kids
It's super fun for when you need to keep the kids and yourself entertained. The product was dispatched and delivered in a matter of days with no problem picking a time and date for the drop off. I would recommend this to many people for themselves or their children, entertained for hours.
The switch lite is an amazing little console and is absolutely perfect for travel. Exactly what I wanted. I still can't get over the their of games that this almost pocketable device can play (and play very well) the overall design is a lot sleeker than the full size switch and also just about the perfect size for a handheld. This for me is way better than the regular switch as portability is the only part of it I really was interested in, and this one is just that element of it.
The console itself is great, I have had this item for a week and have only played one game which has kept me completely occupied so far! (Stardew Valley) The console keeps its charge well, and charges quickly. The size is great to hold, the screen is high res and colours pop. Another great console from Nintendo. AO's delivery was also fantastic, it said it would arrive on the 3rd of march but it came on the 29th Feb.
This console is amazing! the price cannot be matched, absolutely amazing. Would recommend to anyone. Skyrim was also on sale so all in all such a great price/deal and amazing console!.
Amazing product, was so lightweight and the grey matte finish is lovely, screen colour is outstanding, loving this product!