Customer Reviews — Techlink Toslink to Toslink, Optical Lead 5m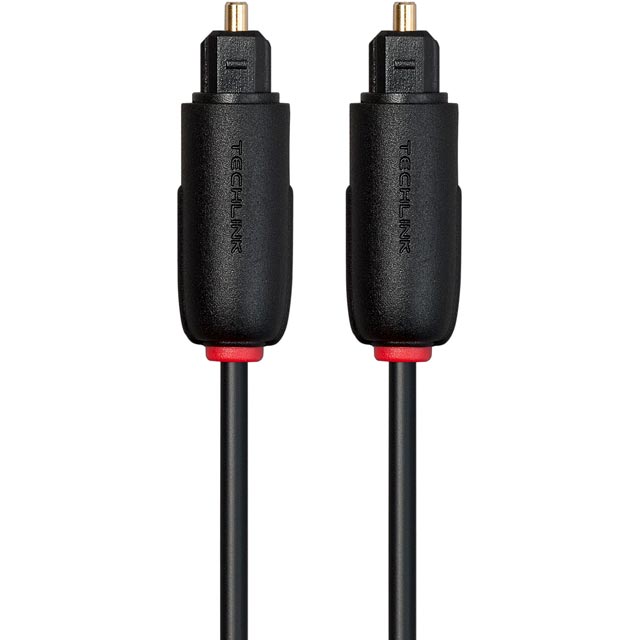 Customer Reviews — Techlink Toslink to Toslink, Optical Lead 5m
Techlink Toslink to Toslink, Optical Lead 5m
Optical cable

Cable length - 5 metres

Toslink to Toslink connection

Durable PVC outer jacket

1 year manufacturer warranty
Does what it says on the tin.
Great quality. Very impressed.
Great piece of kit for the sound. Love being able to Bluetooth my music
Neat and slim cable with precise connection to TV sound output and sound bar input Upgrades an average sound to a wonderful full bodied listening experience
Very good buy, done exactly what I wanted it to do
Perfect length and very good quality. No need to spend big bucks on a cable. Makes my Samsung sound bar boom !
Good product, sounds great for the amount of money paid.Delivered on time when requested. No charge for a Sunday delivery
Easy to fit into soundbar no hassle, good connection and lead was ample to reach round back of tv.
Not a lot to say , we needed this cable to link our tv to my husband's surround sound system. It does that perfectly and was delivered as usual with no fuss or difficulty.