Customer Reviews — Jura A1 15133 Bean to Cup Coffee Machine - Black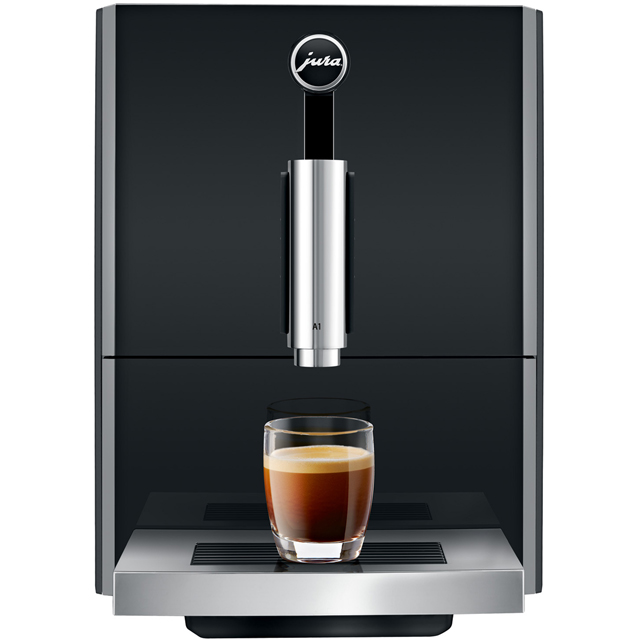 Customer Reviews — Jura A1 15133 Bean to Cup Coffee Machine - Black
Jura A1 15133 Bean to Cup Coffee Machine - Black
3 pre-programmed coffees at the touch of a button

Coffee is always at the perfect temperature

Special programme for tall coffees

Special mode helps to reduce energy use

Cleaning function keeps your machine in great condition
Looks good, easy to use, makes great coffee. We love it.
Bought to replace bean to cup coffee machine, very easy to set up and use, easy to clean. Easy to read handbook.
Jura A1 - compact machine which makes great coffee!
Simple, but high quality, good design, with compact size. Quick warm up, makes ristrettos, espressos or lungo coffees. Small water tank and bean hopper, but ideal for one/two persons. Daily maintenance could be a 'faff', but I don't find it a problem. Excellent high quality water filter, which alleviates need for descaling. I use it in conjunction with a JURA Automatic Milk Frother.
The Jura A1 is basic, produces very small, small or medium coffee, although you can vary the volume dispensed. Time from switch on to coffee is quite short. Jura suggest daily maintenance and as the water tank is very small, probably nearly correct: this is a bore. I would suggest this machine is suitable for a very small household only. There is no milk frothing. The design is very appealing and footprint is not too large either.
Amazing Coffee Every Time
Jura coffee machine is great, its so quick and easy to make a great cup of coffee
This machine is much better than I expected. Having been a capsule user for the last 10 years or so I decided to revert to bean to cup. My last bean to cup was huge noisy and expensive. This little Jura is a revelation things have moved on hugely. I am converted back to beans...and the coffee tastes much nicer, fresher somehow.
Great coffee simple as that
I was a bit apprehensive regarding the price but no regrets does exactly what we want install good quality beans and water push a button for the coffee of your choice " ristreto "espresso " " cup of coffee" no faffing with milk frothing etc just great coffee fast and simple For the most part it seems very well built the Machine sounds good and solid The water container seems a little " flimsy " as does the three part drip tray/ grounds collector but I guess a gentle approach is required All good highly recommend if you just want great coffee
Jura A1 provides the ideal solution for domestic espresso. Easy to use, easy to maintain, delivers the perfect espresso (of course always subject to the coffee beans you chose)