Customer Reviews — Morphy Richards Evoke Filter Coffee Machine - Black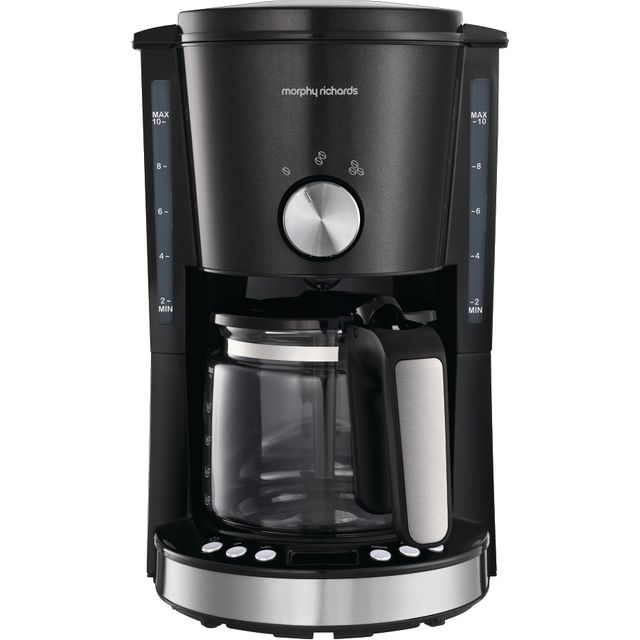 Customer Reviews — Morphy Richards Evoke Filter Coffee Machine - Black
Morphy Richards Evoke 162520 Filter Coffee Machine - Black
Makes up to 12 cups at once

Special setting keeps coffee warm after it's brewed

Select the strength and aroma to suit your taste

Fast brew setting makes 12 cups in just 10 minutes

Stylish glass jug
Excellent product at a good price.
Perfect. Just what we wanted.
I had this delivered today 16/1/21 (ordered 15/1/21) and sending it back. I cannot believe that a company like Morphy Richards would put out a product like this where the jug pours from either side of the spout!!! Every cup I poured I had to wipe spilt coffee from off the counter. Not only that but the jug is the worst design ever, there's every chance you would break something off it at some point while washing it out. This is the second Morphy Richards product I've sent back in three months because of poor design or workmanship.
Perfect coffee everytime. Does exactly what I needed it to do.
Great coffee maker, lovely to come downstairs to the smell of freshly made coffee.
Used twice a day, so far doing what it says it should do. Happy at the moment.
Npt so keen maximum !0 cups not 12, doesnt stay warm long enough for me.
Great product with ideal features
Ordered this item and received it within two days. It suits my needs perfectly and makes a good cup of morning coffee with its built in timing features. This means I can go to bed knowing that there will be a hot coffee waiting for me when I get up to start my day.
Fast, quiet and great coffee!
I find this filter coffee machine to be much quicker and quieter than my previous one. The timer function and strength function make it really handy and I like the fact there is a 'deep clean' programme as well (although I am yet to use it). Only issue I have had is that I found very small particles of ground coffee get through the metal filter included, although this may be specific to the brand of coffee I like being very finely ground.