Customer Reviews — Russell Hobbs Panini Grill And Griddle Sandwich Toaster - Stainless Steel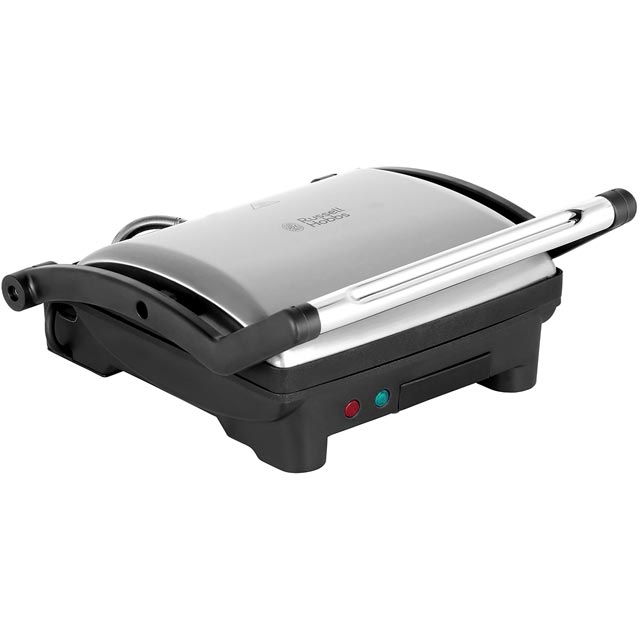 Customer Reviews — Russell Hobbs Panini Grill And Griddle Sandwich Toaster - Stainless Steel
Russell Hobbs Panini Grill And Griddle 17888 Sandwich Toaster - Stainless Steel
Make 5 portions at once

Grease-resistant, non-stick cooking surface

1960 Watt power output

Hinge opens wide - perfect for thick slices of bread

Handy drip tray catches fat to make cleaning easier
Does everything it says it will and very well.
I have enjoyed using this kitchen appliance for both 'toastier' and as a grill/griddle. It is very easy to clean after use.
first impressions are good, its a good size, nice design can be used for cooking different things. It heats up very quickly but becomes too hot and the food burns almost instantly, cleaning is a bit of a pain scrubbing between the grills.
I was a bit hesitant buying this product. But wow when I used it I was blown away. I've used it almost daily now, live a nice Panini for lunch, and grilled meats for Dinner. It's great, wish I had got one years ago.
Love, love, love my panini grill. Its so versatile and easy to use. The fact that it turns into a grill makes it an all round great machine.
I like this grill, but one problem i have is that there is no temperature control on it. Found it went from 0 - 40 in 5 seconds. Also find a lot of steam comes from it.
Not much to say on this, it's a mini grill, however from the experience I have so far with paninis and toasted sandwiches is that the heating elements are uneven so they tend to burn in some spots and not do much in others
Bargain buy what you pay for
I bought this handy sandwich toaster a few weeks ago. I love its versatility. I can grill, toast and cook steaks, vegetables, bread and fish on it in minutes. The food tastes so good. Bye bye to endless scrubbing. The panini machine collects the grease in use and its so easy to clean. The machine comes along with a recipe book and a 2 year guarantee. I am fussy what i buy but this little gadget is worth the money and its a gem.i genuinely recommend in buying this gadget.