Customer Reviews — Bissell Stain Pro 6 20096 Carpet Cleaner with Heated Cleaning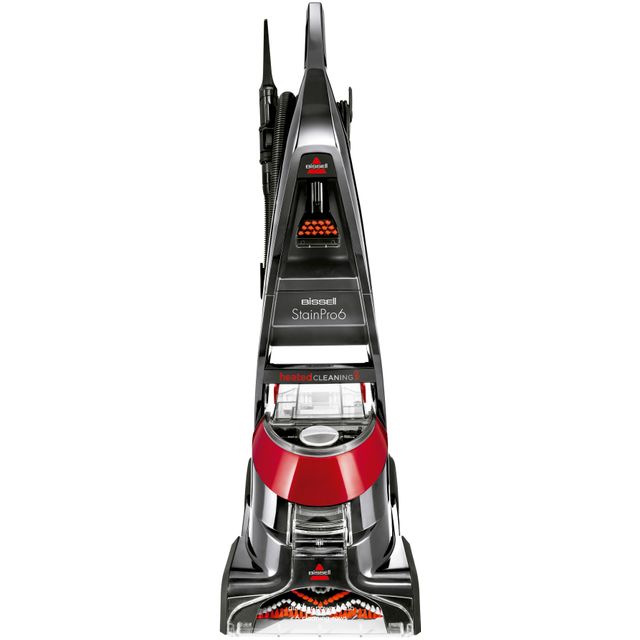 Customer Reviews — Bissell Stain Pro 6 20096 Carpet Cleaner with Heated Cleaning
Bissell Stain Pro 6 20096 Carpet Cleaner with Heated Cleaning
3.7 litre water capacity

Brush bar rotates to effectively lift out dirt

Heated cleaning helps to break down grease and dirt

Supplied with a handy tool for removing everyday stains

5 year manufacturer warranty for peace of mind
Great carpet cleaner. Carpets have come up a treat . Highly recommended
Bissell carpet washer review.
Brilliant product. It brings the carpets up like new. Would definitely recommend.
Brilliant carpet cleaner!
Very pleased with my purchase, arrived very quickly, packaged very well, very easy to use and it brought my carpet up looking like new.
I have limited mobility but found it easy to assemble and use. I have cream carpets throughout my bungalow and were starting to look a bit grubby. A new member of the family in the form of a Bassett Hound has also had a few mishaps. After only one clean my carpets are like new, the pile has been restored and the whole house smells fresh and clean. Would recommend to anyone
I've had every single carpet cleaner and the bissel is the best I've ever had. This is the second one I've had in over 10 years as they are built to last.
Brilliant machine, easy to use and cleans really well
Excellent carpet cleaner at a fab price
Bought to revive an old bedroom carpet it has done the trick. Easy to put together and straightforward to use. The stain tool worked magicly on 2 very old worn in stains with some elbow grease. It took a couple of goes but now you can't see where either of them were and they were old coffee stains that were very visible before. Carpet now good to go for another few years. Drying time was a couple of hours max. The filling of the container was simple and emptying the dirty water straightforward. Cleaning out around the brushes underneath took a while but not overly difficult to access. All in all very happy with my purchase and will use it on all my rugs and stair carpet next. This was hugely reduced in price - I don't know why unless newer models have overtaken it. The tank in tank system might be the reason as most new cleaners have completely separate tanks for the clean and dirty water - this one the clean water is in an inner tank and the dirty water gets returned to an outer tank. They are separate but you can't see how much cleaning fluid is left until it stops coming out. The tools are all carried on the machine so there is no need to store them separately. All in all a good machine at a very good price.
Great delivery and customer service from AO, kept me updated from purchase to dropping at my door. Machine is great have cleaned what we thought was not a dirty carpet, how wrong were we, quick and straightforward to use.