Customer Reviews — Bissell Stain Pro 6 20096 Carpet Cleaner with Heated Cleaning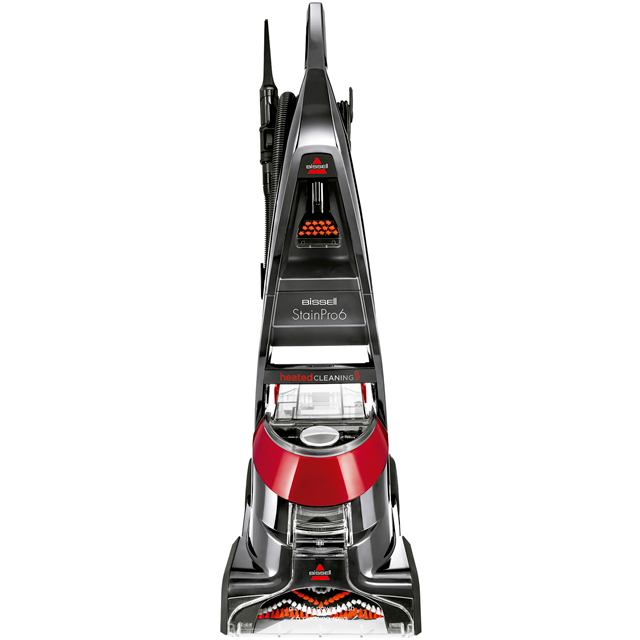 Customer Reviews — Bissell Stain Pro 6 20096 Carpet Cleaner with Heated Cleaning
Bissell Stain Pro 6 20096 Carpet Cleaner with Heated Cleaning
3.7 litre water capacity

Brush bar rotates to effectively lift out dirt

Heated cleaning helps to break down grease and dirt

Supplied with a handy tool for removing everyday stains

5 year manufacturer warranty for peace of mind
Great machine easy to assemble and washes carpets well
Really easy to use great cleaning power would highly reccomend
Firstly really prompt delivery .Thank you. The carpet cleaner was easy to assemble - I would have appreciated larger pictures of the pieces but simple nevertheless.All the parts look very well made and able withstand regular use. Operation of the cleaner was easy and clear.The carpets were left stain free and almost dry immediately. I would happily recommend this cleaner ,it absolutely does the task it was advertised to do. My only criticism, I would have liked a little more free shampoo.Well,you can't have everything and the carpet cleaner itself is excellent.
Easy to set up. Very light weight and does what it's suppose to. I found it great to clean a big rug.
Out of all the cleaners I've hired this beats them hands down.
So far I have only used this downstairs in my home where the sticky jam, dirty wellies and heavy footsteps of a 3 year old freely run. My carpets are dark so don't show up much muck. Didn't realise at the time until I switched this on Just how much dirt and grime was lurking in my carpets. After 2 goes the water ran clear!! It's a side life when your in your 30s and get so excitied over removing trodden in carpet scum but it works really well. Tank smaller than ones I've had in past and needs refilling often but not a problem
Great cleaning in a short time
Our last machine was a bissell which we loved so when it hung up its tools for the last time we looked for another It was easy to assemble with the step by step instructions,which are great. It removed stains that had been dried in and bought the carpet back up to its original colour. Goodness you don't realise how dirty the carpet is until you clean it like this. I'll be doing it regularly in future not just to remove stains. (Great idea with the front nozzle detaching for ease of cleaning after use)
Excellent product, wish I'd bought one sooner.
I did a bit of research before I ordered this and it has exceeded my expectations. Easy to use and leaves the carpet drier than a machine i hired. I like the delicate smell of the cleaning product, I bought one specifically for pet odour and am very pleased overall.