Customer Reviews — Bissell Stain Pro 6 20096 Carpet Cleaner with Heated Cleaning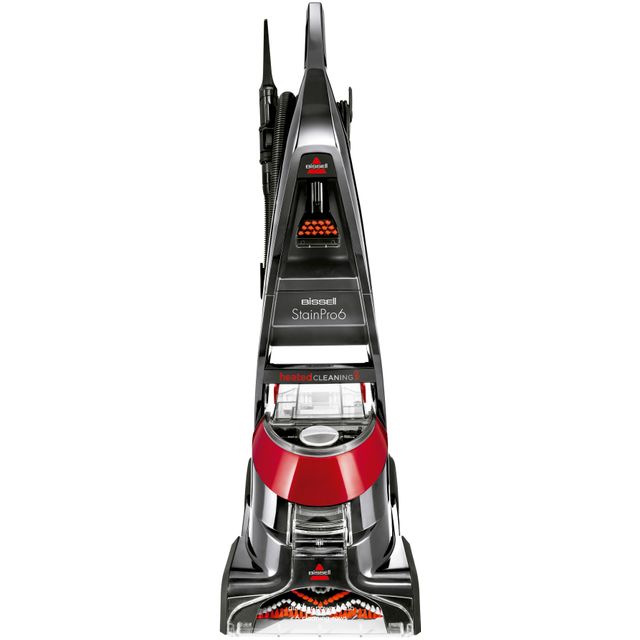 Customer Reviews — Bissell Stain Pro 6 20096 Carpet Cleaner with Heated Cleaning
Bissell Stain Pro 6 20096 Carpet Cleaner with Heated Cleaning
3.7 litre water capacity

Brush bar rotates to effectively lift out dirt

Heated cleaning helps to break down grease and dirt

Supplied with a handy tool for removing everyday stains

5 year manufacturer warranty for peace of mind
Really effective machine. I cannot believe what a difference it's made to my carpets! Fantastic machine!
Fantastic carpet cleaner so easy to use brilliant results.
Easy to set up and use. I was amazed at the dirt that came out the carpet! Carpets look much cleaner and house smells fresher. A great investment as we have 2 young children and a puppy. Have also used to remove a coffee stain from our settee and to clean baby's pram seat. I plan to use for the car too so a great all round gadget for the home.
Excellent cleaner, light weight & easy to use. Excelled my expectations.
Excellent carpet cleaner, very easy to use.
Very good work will. Clean up a big stain in a hotel room.
A great addition to home cleaning.
Very easy to set up and use.We did our homework and it has proved great value so far. Foolproof. Carpets came up very clean and dried quickly. Carpet with underlay smelt a bit like a wet dog until it dried but fine now. Spilt a glass of wine and it was so easy to clean it up. No hassle. A very satisfying buy.
Not sure what I expected but it seems excessively loud and a lot bigger than anticipated! The attachments are short so I couldn't do the entirity of the stairs without lugging the main compartment to balance precariously on a step. Probably need a bigger house to really make much use. I also didn't find the cleaning solution to be very good - my lidl carpet stain remover worked better just scrubbing by hand