Customer Reviews — Bissell Stain Pro 6 20096 Carpet Cleaner with Heated Cleaning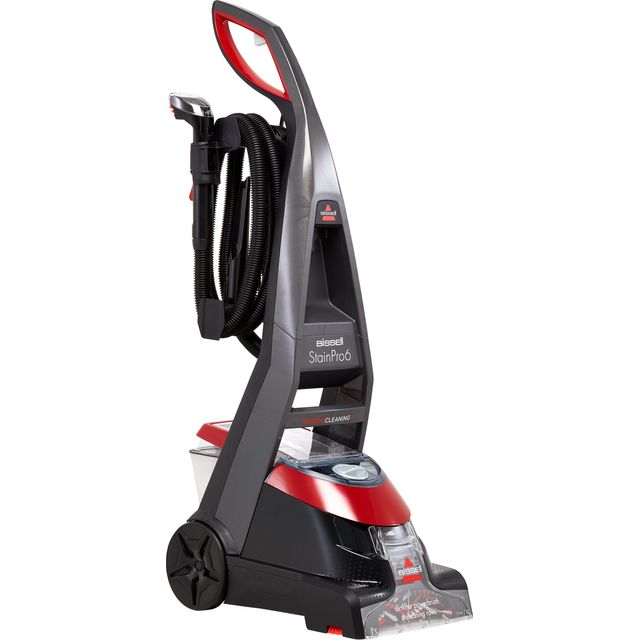 Customer Reviews — Bissell Stain Pro 6 20096 Carpet Cleaner with Heated Cleaning
Bissell Stain Pro 6 20096 Carpet Cleaner with Heated Cleaning
3.7 litre water capacity

Brush bar rotates to effectively lift out dirt

Heated cleaning helps to break down grease and dirt

Supplied with a handy tool for removing everyday stains

5 year manufacturer warranty for peace of mind
REALLY GREAT LITTLE CARPET CLEANER
Great carpet cleaner well worth the money
This is ok...I had some light dog paw marks on the carpet and it couldn't seem to bring them up. Does a great job for general carpet cleaning.
Excellent product, does exactly what it claims to do.
We had a lighter version carpet cleaner and found that although it seemed to do something (made dirty water) the carpets looked the same. The stain pro 6 instantly showed the other one up by make the carpet 5x lighter on the first run! We have run over the carpet twice now and it really has made a very noticeable difference. Would definitely recommend it to anyone looking to purchase a new carpet cleaner.
Happy do it yourselfer Now!
Carpet cleaner needed handle screwed on a bit fiddley. Good instruction manual followed and soon in action. Advice not to soak the carpet as you pull back good. You can go forward with finger on spray again. Pulling back does suction well leaving the carpet nearly dry. Result fresh clean carpet delighted with my new purchase. Dining room done bedroom next no stopping me now.
Retired married over 50yrs
Works perfectly, easy to set up, really got the carpets nice and clean with no effort at all
Great brand at a reasonable price
Definitely recommend the stain pro 6. I bought this to replace my last Bissell which is slightly smaller but didn't have the attachments which I now need. Very easy to use and clean after use,I'm glad I decided to stick with this brand.
Easy to assemble and operate, does a good job
Good product. Good value.
I used to have an older version of this product. It cleaned the carpets really well but the build quality was questionable. This item cleans just a well and it seems so far to be much more sturdy and robust.