Customer Reviews — Bissell Stain Pro 6 20096 Carpet Cleaner with Heated Cleaning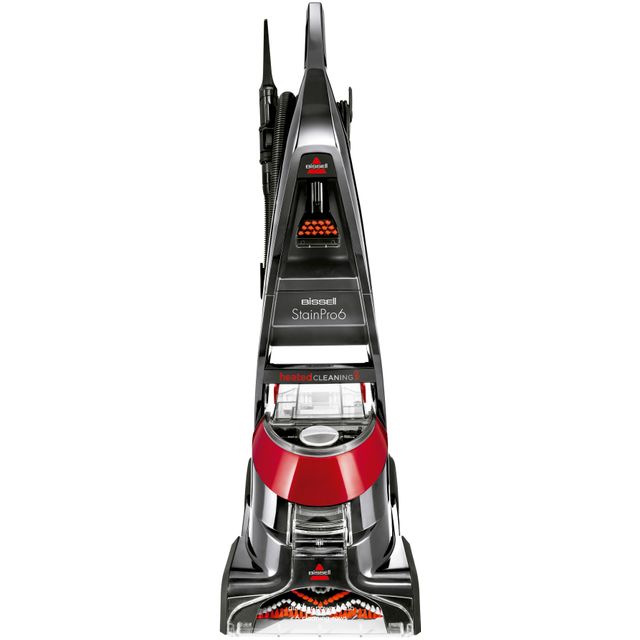 Customer Reviews — Bissell Stain Pro 6 20096 Carpet Cleaner with Heated Cleaning
Bissell Stain Pro 6 20096 Carpet Cleaner with Heated Cleaning
3.7 litre water capacity

Brush bar rotates to effectively lift out dirt

Heated cleaning helps to break down grease and dirt

Supplied with a handy tool for removing everyday stains

5 year manufacturer warranty for peace of mind
Great product, easy to use, compact and very efficient.
Great sale price but I wouldn't have paid the full price carpet seems cleaner will need a second go with it tho
Easy to put together, I didn't think it was too heavy..
Only cleaned 1 carpet so far, it seems to perform well. I didn't think it was that heavy as others had suggested. Can't give it 5 stars yet as reliability unknown. Shame the carpet solution bottle supplied is so small, wasn't enough to finish the carpet off. The water collector is easy to use, I haven't used the attachment hose yet so can't comment. Easy to put together. All in all I'm please with it.
Great product if you have messy children
Great product! The main wash is brilliant and cleans carpets to a professional standard. The handheld function could be better but still works fine.
Great machine for cleaning carpets , good features and great price
Bought this to replace n old Bissell Ultraheat we had which had lasted about 8 years, this seems very similar to our old model but slightly updated. Has a nice big tank for clean and dirty water and the storage of the hose and cable on the machine is very neat. Used it starigh away to clean a dirty study carpet and it has come up new far better than our old machine would have done . I did think this had twin brush bars , as the video on the page shows that , but it only has one which is what it says on the specs , my fault for not looking properly ! All in all a great machine at a decent price £169 , Only negative was the guy from AO calling me after 5 mins of placing order to try and sell me aftercare insurance !!!! It has a 5 year warranty !
Not as heavy as I thought it might be, easily manoeuvrable. 5 screws to put it together. Easy to fill and empty.
Very good product.... uses alot of water and cleaner but very good..... not like a professional job but will save me alot of money in the long run
Effective tool for cleaning and disinfecting
Very efficient Comes with tools for stairs. no need to lift it when cleaning the stairs. Heated cleaning so it cleans better Very useful to disinfect and keep carpet clean...keeping Covid away And Easy to clean after use A little bit heavy to carry but manageable for heavy duty product.