Customer Reviews — Russell Hobbs Legacy Quiet Boil Kettle - Cream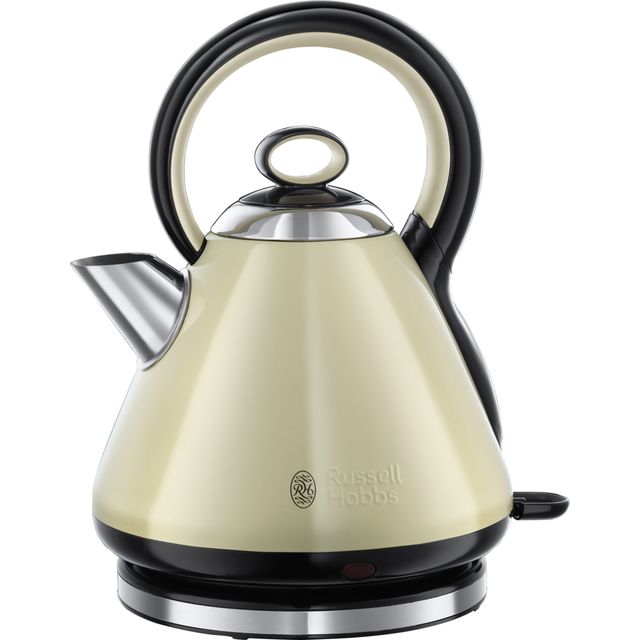 Customer Reviews — Russell Hobbs Legacy Quiet Boil Kettle - Cream
Russell Hobbs Legacy Quiet Boil 21888 Kettle - Cream
1.7 litre – make up to 7 cups of tea or coffee

3000 Watt power output

Quietly boils your water

Specially shaped spout prevents spills and splashes

360 degree connection for left or right handed use
As described quiet boil. Good pouring spout can boil 1 cup so saves electricity
worst kettle i have ever bought
i bought this kettle because it was a quiet boil and it was for about 3 weeks, but then it was as bad as the one we got rid of, after about 3 months it developed a leak from the spout, i should have done something about it then but i left it but the final straw is that it won't boil i switches off well before it boils.I have been in contact with Russell Hobbs and the can't be bothered to reply.I think i will steer away from the brand in future,
Russel hobbs kettle as usual fantastic servoce from AO always our first choicd
Another great product from AO. Easy to order and arrived early the next morning. No hesitation in buying from them again.
Excellent kettle. Really quiet, you'll forget that it has boiled. Spout and pouring are a benchmark for other kettles.
I bought this to replace an old Russel Hobbs kettle. It is smart, quieter and boils even small amounts of water. Would recommend.
Reasonably priced with free delivery! What more could I ask for? I noticed it was a quiet boil model.. what I hear you say! yes it actually is quiet. Looks nice on my worktop so another plus. Had this kettle before and it lasted years. I can get about 6 mugs of tea out of this bad boy in one go, so when the greedy biscuit thieving famo come over I can serve them all in one go. Everyones a winner (thumbs up) :-)
Super Speedy, Super Quiet
The kettle is an exact replacement for a previous Russell Hobbs kettle which I loved, however this one is a Quiet Boil, what a brilliant improvement. It also seems to come to the boil much faster than my previous kettle. Excellent. Super speedy kettle and Super speedy service