Customer Reviews — George Foreman 5 Portion Steel Grill 25041 Health Grill - Gun Metal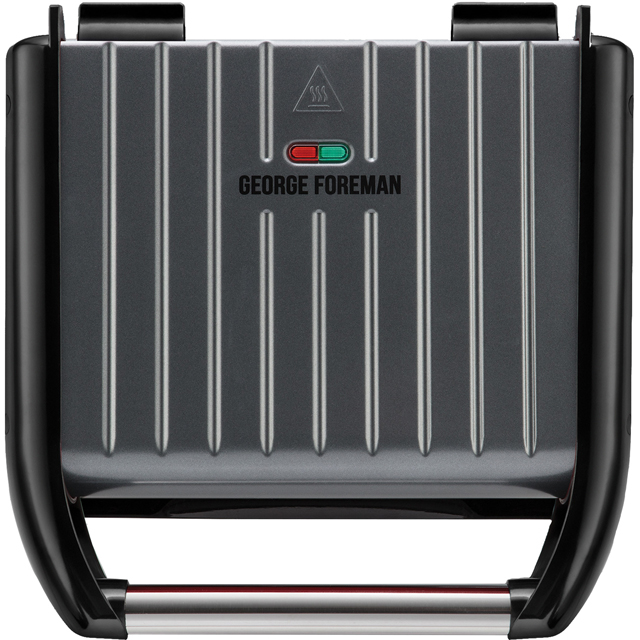 Customer Reviews — George Foreman 5 Portion Steel Grill 25041 Health Grill - Gun Metal
George Foreman 5 Portion Steel Grill 25041 Health Grill - Gun Metal
Make 5 portions at once

Clever hinge opens wide to let you cook a range of food

Sloping design - fat easily slides away

Grease-resistant, non-stick cooking surface

Can be stored vertically
easy to use, easy to clean
Good size and easy to clean.
Excellent, convenient and happy with the way it looks
Loved the colour and design, size was ample and discounted price was a great deal!!
It's great easy to clean and does the job
I am really pleased with my George Foreman grill it is easy to use, and love the way it stands up when not in use.
I bought this grill after throwing out my last one when the plates lost their coating (used it for years and loved it). Decided I needed another one as I love cooking sausages and bacon on it because of the fat all running off the food. My only disappointment with this one is that it is level and not slanted so I have to lift it to let the fat drain off, unlike my old one that the fat ran off without having to do this.
I am very pleased with my George Foreman grill. I had one years ago but this one is so easy to clean. Would highly recommend