Customer Reviews — Nintendo PokéBall Plus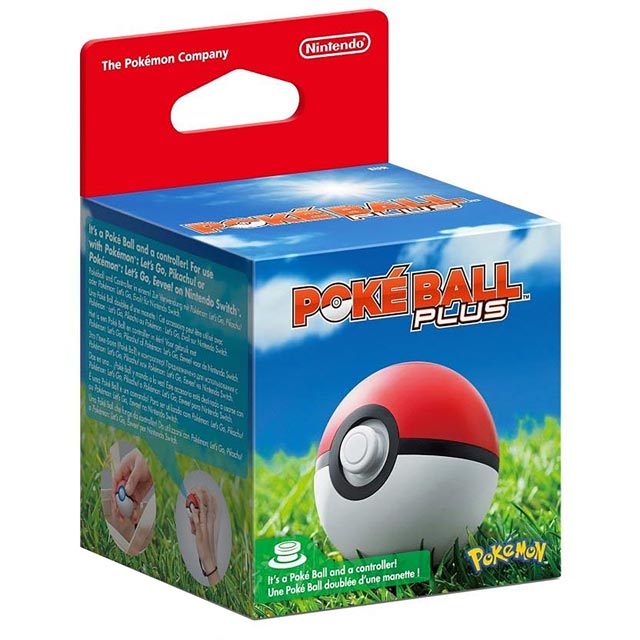 Customer Reviews — Nintendo PokéBall Plus
Can be used to play Pokémon Let's Go and Pokémon Go

Can be used to control your games - just like a Joy-Con

Catch Pokémon with realistic lights, sounds & vibration

Keep it charged and ready with the USB connection

Released on 16th November 2018
Great product. Well packed. Would use again. THANKS
Good but dunno if it's worth the fuss.
Kids will want it but a reasonable adult can see that paying for a game addition that's as expensive as the actual game is silly. Daughter likes the mew Pokemon it came with and is looking to evolve it into mew-two.
Bought this for my 5 year old son he loves it! Took a while for him to get use to but hes fine now much easier than playing with the controllers when playing pikkachu go would reccomend
Let this be clear this really is a gimmick you dont need it to progress in the game it's just a bit of fun and you get a free pokemon in game too it works as a single controller for pokemon let's go, it feels comfy and well weighted but it does move around in your hand which cause you to go the wrong way or select the wrong thing but its minor. You can also take one pokemon from your game out for a walk with it to gain more xp does help if you use it for your commute to work or to the shops. Easy to use, well made it's a brilliant gimmick for pokemon let's go I'd reccomend it no matter what age you are
The kids love using these pokeballs with the let's go games, they feel like they're actually catching the pokemon and doing battles
We bought this as we needed a new to complete the Pokédex on let's go, I just wish I'd bought it a lot sooner. My 5 year old has now started the game again as it makes the game more exciting to catch using the pokeball
The kids love it especially with the free Pokémon you get with it makes the game just that little more fun thank you ao
Bought this as an accompaniment to the Pokemon Go app. Connecting it to the phone was pretty simple to do, and when in use it works well. The reason for 4 stars is the lack of instructions - I had to google how to do a lot of things, like how to mute it, what the noises meant etc. Other than that, it's a great addition.