Customer Reviews — Morphy Richards Homebake Bread Maker - White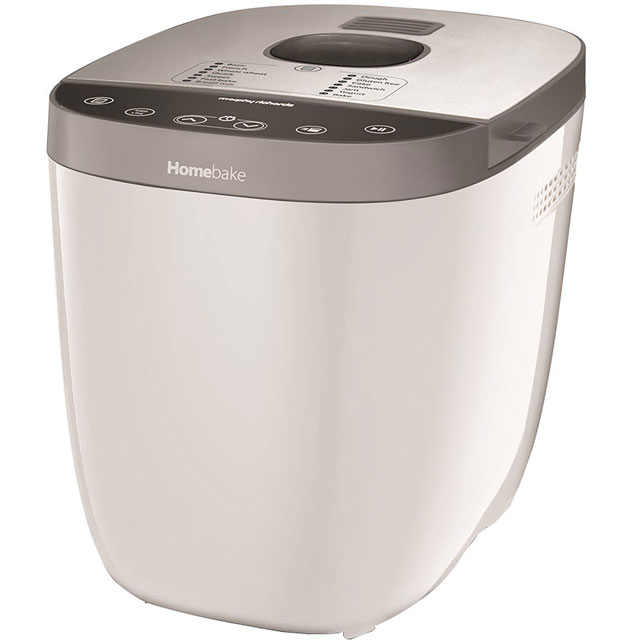 Customer Reviews — Morphy Richards Homebake Bread Maker - White
Morphy Richards Homebake 502001 Bread Maker with 14 programmes - White
14 programmes to help you create delicious bread

Makes a maximum loaf size of 907g

Rapid Bake feature bakes loaves faster

Get the perfect crust with 5 settings to choose from

Monitor bread as it bakes with the viewing window
Nice compact machine. Lots of programs. Bakes well
Great! Modern and easy to use.
First time I've used a break maker, It's fantastic. Looks modern and is very good quality. I've got celiacs I.e I can't have gluten and the gluten free setting is just fantastic.
My wife bought me one of these bread makers for Christmas. We have now used it about 6 times. During the last four uses, the bread pan has dislodged from the kneading spindle part way through the cycle, after which there is an alarming single or multiple banging noise. If the lid is opened to relocate the bin, then the bread sinks. We have each used it separately, on two different menus, to check that the problem was not user error. We phoned Morphy Richards, who tried to persuade us that the fault was normal – which we cannot believe. It is a frustrating fault, as for the first couple of uses, the machine made really nice loaves. We have had to claim a refund.
Good for a cheaper breadmaker
Easy to use, makes relatively good bread. The knead part of the machine sometimes does not flap down so gets stuck in the bread. Overall worth the price that it is.
A bread maker, brilliant x
I love it, it took me making three loafs to get it right (my fault not the machine). The bread is lovely and light and the colour is good. very glad I bought it.
Excellent quality bread maker certainly built to last only had it just over a week but have made 2 perfect loaves Would highly recommend this you won't find one better for less than 200
So far so good, love the dropping paddle which doesn't leave such a big hole in the bottom of the loaf. It takes the effort and guesswork out of bread making. The baking pan is good quality non stick and I do condition it with a wipe of oil before adding the ingredients. As long as the correct balance of dry and wet ingredients are added in the right order the Morphy Richards Bread Maker is an excellent machine in my kitchen, it looks good, and only makes a reassuring sound whilst mixing and beeping for announcing adding time and end time. Recommended.