Customer Reviews — HUAWEI 13.9" Laptop Intel® Core™ i7 512GB Solid State Drive 8GB RAM [2019]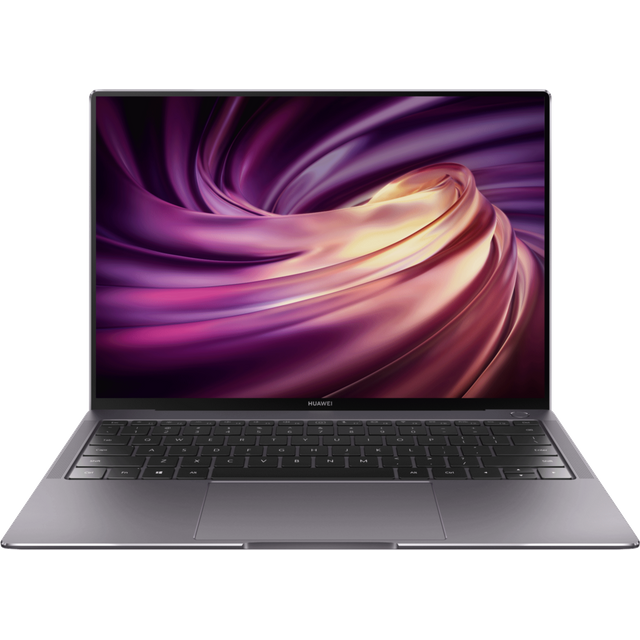 Customer Reviews — HUAWEI 13.9" Laptop Intel® Core™ i7 512GB Solid State Drive 8GB RAM [2019]
HUAWEI Matebook X Pro 13.9" [2019] Laptop - Grey
Lightweight laptop with a 13 hour battery life

3K touchscreen - outstanding image quality

512GB SSD offers loads of storage & super-fast loading

8th gen Intel® Core™ i7 processor

8GB of RAM delivers seamless multitasking
Really impressive laptop - not what I was expecting!
Hi quality device!!! Simply impressive..!
This is a premium laptop from any aspect. Beautiful machine. Excellent typing experience. You get a lot of screen for a 13.9 inch lap top. The 3x2 ratio makes it even more usable. Will fit in any bag and can easily last the whole day. Quick charging and a very small charger. Very quick fingerprint scanner, a light touch is enough. I was looking at this device for the last few months and now I have got it, I am very impressed with it.
Got this incredible laptop delivered very quickly, and was hugely impressed with its performance and usability, from the get go. The display is crisp and vivid, and can easy rival the Macbook Pro's retina display. This makes watching films, and playing games easy. Speaking, of games the Nvidia MX250 graphics card is more than enough to provide a smooth gaming experience. I managed to run Fortnite perfectly well because of how equipped the Matebook is. Another surprise is how good the speakers are. They are loud but have a clear sound, which is probably testament the Dolby Atmos sound. I purchased the I7 model, and and haven't been let down during multitasking, juggling music production (using the software Pro-Tools) with general web browsing. The only negative I would identify with the Matebook is that it does sometimes get very hot, however this can remedied by custom fan settings.
This is a fantastic laptop, a really amazing bit of kit, which looks fab and works like a dream. Speakers sound superb and overall I'm really impressed. Far more bang for you buck than other computers and an easy upgrade from my "fruit" based laptop.