Customer Reviews — Huawei 15.6" Laptop AMD Ryzen 5 256GB Solid State Drive 8GB RAM [2020]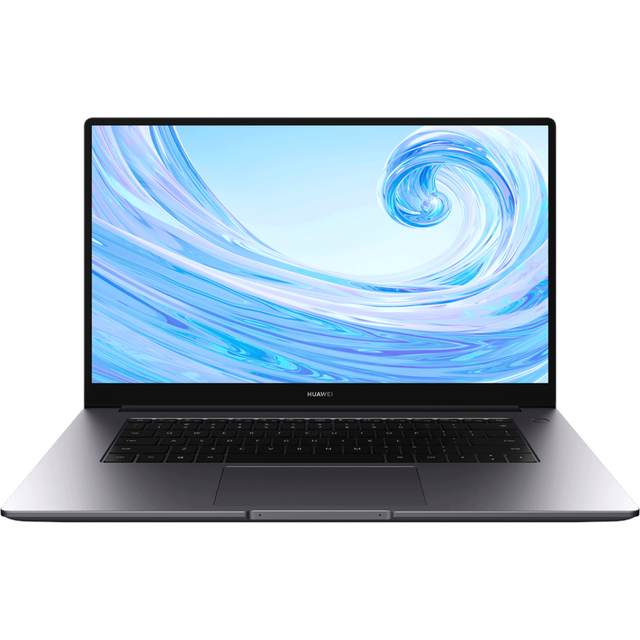 Customer Reviews — Huawei 15.6" Laptop AMD Ryzen 5 256GB Solid State Drive 8GB RAM [2020]
Huawei Matebook D 15.6" [2020] Laptop - Grey
Lightweight laptop with a 6 hour battery life

Full HD screen - for a stunning, clear picture

256GB SSD offers plenty of storage & super-fast loading

AMD Ryzen 5 processor - for multitasking & streaming

8GB of RAM delivers seamless multitasking
Nice and speedy, good looking - what more do you want?
So far so good. Laptop is sleek and fulfills its spec. It appears to be good value for money and feels well-built. Setup was easy and efficient. Battery life is good. Use it for general admin and office-based tasks for which colour/screen and sound performance seem fine.
I bought this last week for my son who is studying photography and digital marketing, he also likes to do photoshop. He is absolutely thrilled with it, the only thing he said he would change is to add an sd card reader slot but it's not a huge issue. The camera being in the keyboard is strange but works really well and enables the laptop to be so thin and light. The computer itself is fantastic, fast and silent.
Good product slimline good for studying
Brilliant laptop well priced easy to install
Ordered a new Huawei Laptop after reading all the information and current reviews. I was not disappointed, the laptop itself is very stylish, light weight and so easy to set up. I am looking forward to using it for all my computor needs.
Great quality and features at a reasonable price
Very pleased with the laptop. Quick and easy to get up and running and with some nice little features like finger print recognition, easy phone pairing allowing me to send and receive texts directly from my laptop and a camera that can be popped down into the body of the key board when not in use. Screen and audio quality is easily good enough to allow me to enjoy films. Now, with microsoft office bought and installed, it feels a very competent and well put together laptop for my personal use and to support my holiday letting business. Good price too. Would highly recommend
Great machines for the money!!
Bought these two laptops for my grand daughters to help them with their schoolwork online due to the lockdown. They were previously having to share their mum's old machine. They were absolutely ecstatic when given them, and they are superb machines, with fast processors, fingerprint access, 256b SSD drives and 8gb of RAM. The screen display at 15.6" is perfect for all their homework, plus a lot of Social Media activities with their friends.
Great features for the money.
Great laptop for the price. Looks great and is idea for the kids working on their school work.