Customer Reviews — Philips 55OLED754 55" Smart Ambilight 4K Ultra HD OLED TV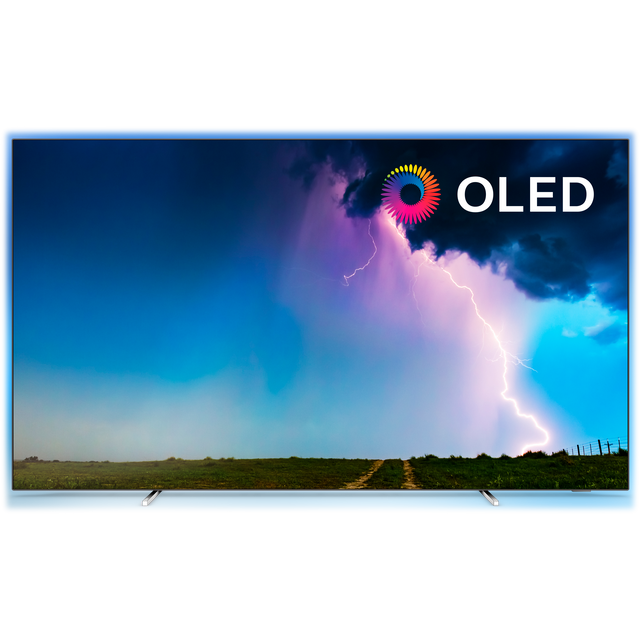 Customer Reviews — Philips 55OLED754 55" Smart Ambilight 4K Ultra HD OLED TV
Philips 55OLED754 55" Smart Ambilight 4K Ultra HD OLED TV with HDR10+, Dolby Vision, Dolby Atmos and P5 Processor
4K Ultra HD - Stunning sharpness, crystal clarity

Dynamic Dolby Vision HDR - incredible contrast & colour

Smart TV - catch up, movies & more

Ambilight projects on the wall around the TV

Amazon Alexa built-in for hands-free assistance
What is there to dislike my tv is fab
Ambilight is amazing as is the picture quality
Was dubious about the ambilight, but it works really particularly when paired with extra hue lights (I already had these and a hue bridge) The picture quality is really clear in HD and 4k. Standard definition looks slightly grainy, but that is inevitable with a screen this size
Great TV, really pleased although slightly concerning that the box had been opened but everything was undamaged
Superb Picture Quality and Good Value
Oled gives amazing picture quality. A real step up from our 4k led/lcd set. Used with 4k HDR its breath taking but is also excellent on HD. Easy to set up. Mostly switched off all the motion and picture controls. Don't use the smart features much but they seem ok. Just had a new firmware update today.
Lovely TV! Love the Ambilight!
Great TV looks fab. It's ultra thin and the picture quality it so much better then the 4K HD Panasonic one that I had previously. The Ambilight feature compliments the great picture quality and looks really good at night! Well recommended
The Philips Ambilight is a great product and you won't regret buying it. The outgoing TV was a 4K Panasonic and the difference in quality is chalk and cheese. The upscaling from this TV is amazing giving a superb picture quality in all situations.
The image is fantastic, the ambilight really sets it off. Fits well into a corner of the room and lights up a dark room very well. The only downside is that it runs a Linux based operating system instead of Android. This limits the amount of apps that cab be downloaded.
Always wanted an OLED TV but this is the first time the price has dropped to an acceptable level to get the best TV format. It covers all the picture broadcast formats so is future proofed reasonably well for whatever input you want to throw at it. 1 week into it's use and it's the Ambilight that I really like. Yes it should seemingly be deemed a gimmick but it is really cool and I find myself watching it almost as much as the screen. Very happy with the purchase.