Customer Reviews — Ring Chime Pro - Chime and WiFi Extender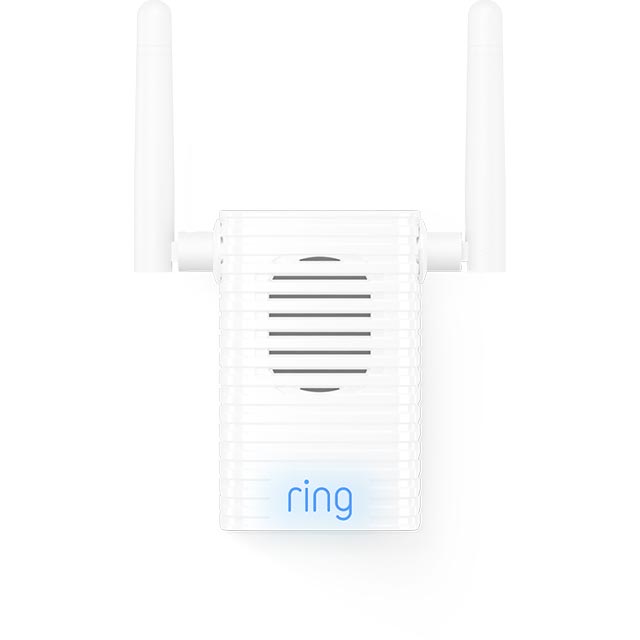 Customer Reviews — Ring Chime Pro - Chime and WiFi Extender
Ring Chime Pro - Chime and WiFi Extender
Smart doorbell extender - hear alerts through your home

Links to all your Ring devices

Extends your WiFi signal so you'll never miss a chime

Do Not Disturb mode offers a day of peace and quiet

Plug it into any standard UK power socket
Great product easy to set up. Extends the wifi through the house, good loud chime.
Works well, shame set up isn't easier
Chime Pro works well once set up and has improved the signal to my ring door bell greatly. However, what stops this product from securing 5* review is the set up process. I'm no technophobe & happily set up all our other tech without problem, but Ring does seems to have managed to create a system rife with setup issues & it really isn't as straightforward as it should be. My advise is to be patient. If it throws its toys out the pram during setup, walk away, make a cup of tea & come back to it once it's had time to think about its behaviour ;) It worked for me (eventually)!
Does what it says on the tin
Has the added advantage of different ring tones especially seasonal ones for Xmas. You can also adjust so you don't get a tone for movement if you wish.
Better WiFi coverage but not perfect
This product has made the WiFi coverage for my doorbell better, but we still have issues. Think this is just the Ring products in general though.
Upgraded from the chime to the chime pro - as I found certain parts of my house didn't pick up good WiFi signal. This sorted my issue.
Does what it says on the tin!
Extended my wifi signal so now my ring doorbell signal is "good" rather than "poor". As with my previous chime, it comes with a selection of chime melodies, including seasonal melodies and sounds for Halloween & Christmas which is a bit of fun for the kids. Delivery was very fast, so all round I'm a happy bunny!
Excellent service from AO.com
Excellent service prompt delivery and website a joy to use. Everything clear and concise. Would heartily recommend to anyone.
Purchased to expand my ring doorbell. Competitive priced, quick delivery.