Customer Reviews — Philips Hue Go 2.0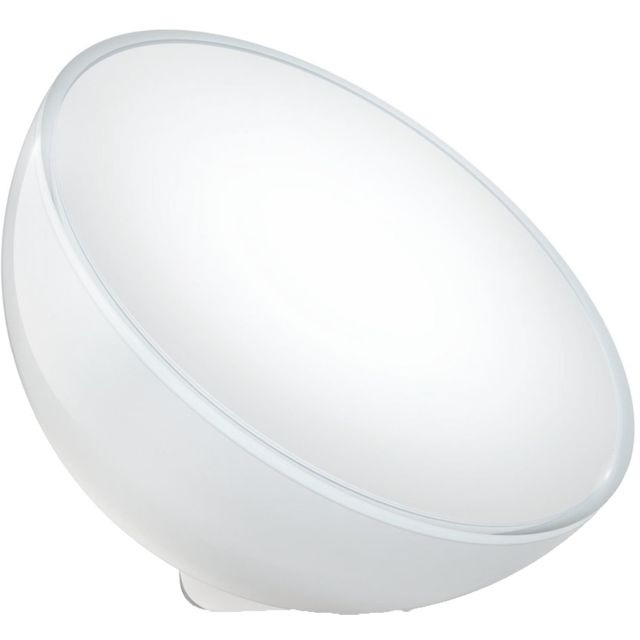 Customer Reviews — Philips Hue Go 2.0
Smart light bulb – control from your phone or tablet

White and coloured bulb – choose from 16 million shades

Standalone light with a 20,000 hour lifespan

Schedule a timer to turn lights on automatically

Dim the brightness to match your mood
Not super bright but doesn't need to be
Perfect little lamp for a room to compliment other lighting.
Great light. v2 has much better battery quality than the previous one and it is a bit brighter.
Love them. A brilliant addition to my smart home
Love these lights. I have them working with my Philip Hue HDMI Sync Box and they just are great! Battery life is good and I love that they are portable! Well worth the money.
I have a Philips Hue addiction but don't drink, don't smoke so what the hell. Grabbed another four of these whilst black Friday discount code was on. Stock went quick so glad got in early. These are a tad brighter than the prev gen, being the Bluetooth 2.0 model. Have the Hub so it can take 50 Hue lights. If you run on Bluetooth I believe you can go to ten.
Fairly reliably does what it's supposed to do. Sometimes turns off for no reason, is a little weak when working from batteries, but a nice thing to have for dining outside in summer. At £69 it's not great value in my opinion.
simple setup, works great
Easy to set up with the app, strong light considering it's size, and a good range of different colour lights too. Very happy.
i really love this.. probably the best out of my hue system..very easy to set up like all hue product's..and also charges up so can be unplugged from mains power and run on internal battery also without a bridge..just use the small button on the back to cycle through the colors... another excellent product from philips...