Customer Reviews — Sebo Automatic X7 Pet ePower 91540GB Upright Vacuum Cleaner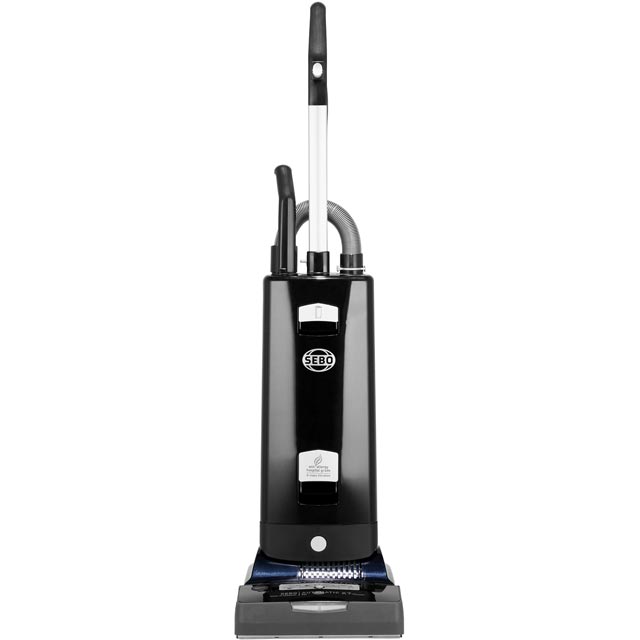 Customer Reviews — Sebo Automatic X7 Pet ePower 91540GB Upright Vacuum Cleaner
Sebo Automatic X7 Pet ePower 91540GB Upright Vacuum Cleaner
Bagged cleaning for mess-free emptying

5.3 litre dust capacity

Turbo Tool removes embedded dirt and pet hair

S-Class filter captures more dust and dirt

Gives great results on both hard floors and carpets
Best hoover I have owned. So easy to use the light is actually really handy. Love the fact that you can just take the wand out and get the edges done without having to faff around connecting a hose to something
Absolutely over the moon with this purchase! I've been toying with the idea of buying a sebo for some time now as my last hoover was giving up the ghost after just one year! I was a bit worried about the weight but this hoover does all of the work for you! Wish I'd have purchased sooner!
Sebo win every time, forget your Shark
Solid, quality product. Shark wouldn't repair after 3 years of a 5 year warranty because I hadn't registered it. Replaced with similar Shark, cheap quality despite being more expensive than our first. Sebo highly recommended so decided to try it. Just brilliant. Great suction, useful implements, very quick to get starts done with pet turbo head. Just Brill.
Really pleased with the new Sebo X7 Pet Upright. It was straight forward to put together and to start using. It picks up really well and the extra power button is a great extra boost when you want it. I like the light on this one very much - surprised how much this bit helps see what you are trying to pick up on the carpet. My previous vac was also a Sebo and lasted twenty years without an issue - great quality product and would recommend
Didn't realise how bad my old vacuum was until I used this, it really is top of the range. My carpet looks newer and refreshed. It's smart as it senses the height of the flooring and adjusts the brush height accordingly. The only complaint I have is that it is a bit on the heavy side but I'd rather have a heavier quality vacuum than a light flimsy and weak vacuum.
Very efficient and user-friendly
Buy this and you will not regret it!
Would never buy any other Vacuum. Replaced my 15yr old machine ( which was still working) so I could have one clearing up after dirty work like decorating etc.