Customer Reviews — AEG AXP34U338HW Air Conditioning Unit White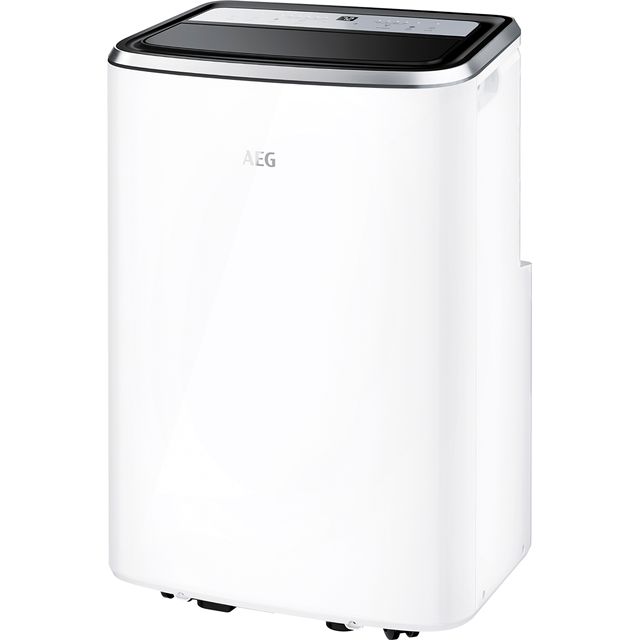 Customer Reviews — AEG AXP34U338HW Air Conditioning Unit White
AEG ChillFlex Pro AXP34U338HW Air Conditioning Unit - White
1000 Watt power output

3 speed settings to choose from

Rated A for energy efficiency

Automatically adjusts temperatures to suit your needs

Can be operated by remote control
Hose is too small but great unit
really great product well made and solid really cold a/c easy to use as well only PROBLEM VERY NOISY took 4/5 days to get used to it bit disappointing on such a lovely piece of kit !
Cools a large bedroom down quickly. Low and medium fan settings are pretty quiet but the unit will raise fan speeds if struggling to keep temperature to your set level. Happy with the purchase
Good but heavy and noisy.
It's great. Bit noisy but compared to others it's manageable. It would have been great to have a longer lead on the vent as this one gives very little flexibility. It also weighs a tonne. It has wheels to push it around but it's very unlikely you would be able to lift it over a step or an object so depending on where you would love it for your uses that may be worth considering.
Its a great sturdy product, blows lot of cold air out. There are few drawbacks with this as many other products. The hose is too short it should have come with 3 m length. Its too bulky which means you cannot carry up and down unless you are very strong. For the price tag they should have provided window kit and hose extension. Its definitely not quite byt one should expectbthe same with any other models out in the market. Good things, it also has auto function which adjusts cold/ hot depending on room temperature set.Now am waiting for hot months to chillout with chillflex ??
This air conditioning unit is very efficient and much quieter than I expected! I would have expected the exhaust tube to be a bit longer as it only just reached the window. I have had to purchase an additional length of hose. Apart from that I am very pleased with it.
AEG ChillFlex Pro Review.
So far so good. Only had the unit for 10 days but 1st impressions are good. It's a heavy, but well built high quality unit. I had a good opportunity to test it out last week when outside temp reached 30c+. In a large bedroom (90m3) that is located in a well insulated loft conversion the temp was reading 29.5c at 4pm. 6 hours later temp was down to a bearable 21.5c, normally it would still be in the high 20's. It is a bit too noisy to have on while sleeping but I think that is true of all portable aircon units. Haven't tried out the heating/drying capability yet. The supplied hose is a bit on the short side but other than that pleased with the unit and would recommend.
It's works really well and it keep us cool during heat wave. So far no problem so really recommend this AC.