Customer Reviews — Shark Anti-Hair Wrap with Powered Lift Away AZ950UK Upright Vacuum Cleaner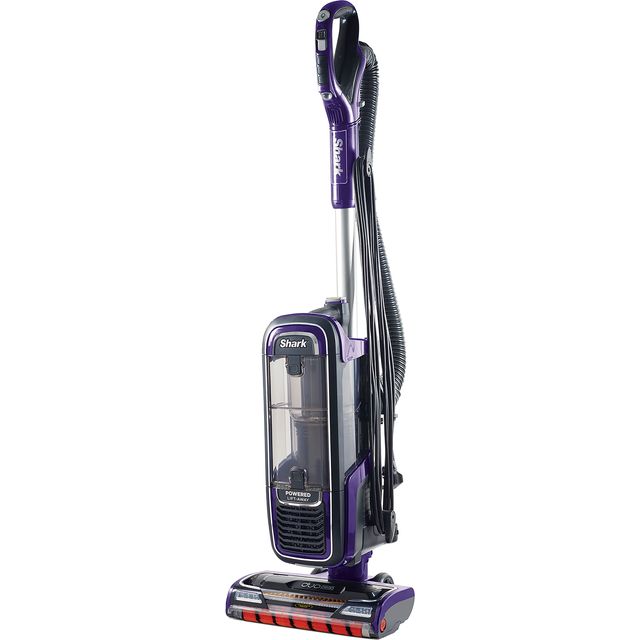 Customer Reviews — Shark Anti-Hair Wrap with Powered Lift Away AZ950UK Upright Vacuum Cleaner
Shark Anti-Hair Wrap with Powered Lift Away AZ950UK Upright Vacuum Cleaner
Bagless cleaning - easy to empty and no bags to buy

Dusting brush is ideal for cleaning delicate surfaces

Comb untangles & removes hair from the brush's bristles

Clever floorhead captures all types of dirt

Special tech traps 99.9% of allergens inside the vacuum
Great power- amazing quantity of dust picked up. Impressive versatility. Love the headlights for dark corners.
I had heard good reviews about the shark vacuums and with having dogs I thought I would give it a go as the constant cleaning of pet hair is a bit challenging , I have to say I am delighted with the results , the first time I used it on my rug the bag was almost full , I couldn't believe how much it picked up , the only downside is this particular model is quite heavy, but I can cope with that being as though it does such a good job
Very good product. Easy to use and comes with a very good suction. I would recommend this product to anyone looking for a convenient and reliable hoover which does the job effectively.
Thrilled with my new Shark!
So happy with this Shark is easy to use. Great for the stairs, the car, hard floors and carpets a like. It isn't the lightest of vacuums but is FANTASTIC! I would definitely recommend. ??
I cannot fault this shark hoover. As it is brilliant best Hoover I've ever had. If I had to recommend it to someone else, I would.
Shark Anti-Hair Wrap AZ950UK Bagless Upright Vacuum Cleaner
An improvement on the previous Shark Models. Its quieter & has more floor -type settings. And the move of the power button to the handle is a step in the right direction too. It has gone up in weight however. Great piece of kit overall.
Amazing hoover, Leaves the carpets incredibly clean!
Love this hoover, it's so versatile and the lights really help you see the dirt. I didn't appreciate how poor my old vacuum was until I purchased this! It is quite heavy to push but that's due to the strong suction. The anti hair wrap is a must for anyone with long hair!
Absolutely amazing great suction and easy to push, it makes cleaning up easy and I can tell I've hoovered up