Customer Reviews — Shark Anti-Hair Wrap with Powered Lift Away AZ950UK Upright Vacuum Cleaner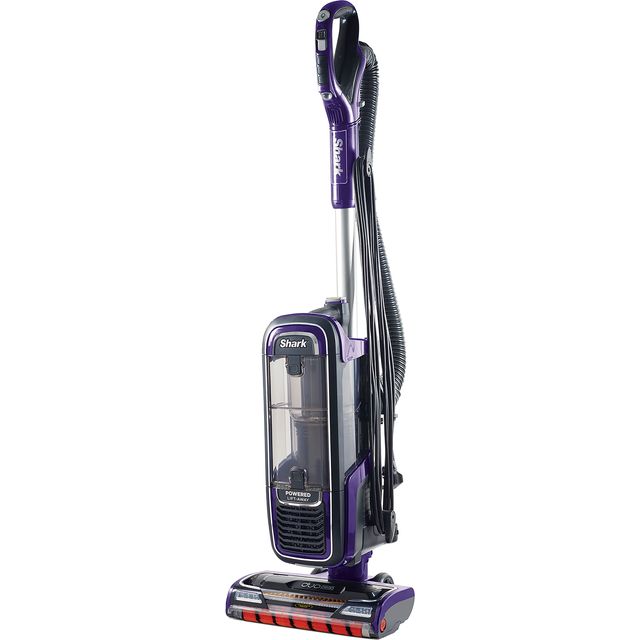 Customer Reviews — Shark Anti-Hair Wrap with Powered Lift Away AZ950UK Upright Vacuum Cleaner
Shark Anti-Hair Wrap with Powered Lift Away AZ950UK Upright Vacuum Cleaner
Bagless cleaning - easy to empty and no bags to buy

Dusting brush is ideal for cleaning delicate surfaces

Comb untangles & removes hair from the brush's bristles

Clever floorhead captures all types of dirt

Special tech traps 99.9% of allergens inside the vacuum
It clean nice but is very heavy, not comfortably to clean the stairs.
Shark Anti-Hair Wrap AZ950UK Upright Vacuum Cleaner Shark Anti-Hair Wrap AZ950UK Upright Vacuum Cleaner
Only had this hoover a couple of weeks so how it wears is yet to be determined but it feels very robust. This picks up extremely well, tools are fine and it's very easy to operate. However I do find this hoover very heavy. Even my son who is 6ft and pretty strong found it heavy.That is why I have given it 3 stars. I wish I had bought the Dyson cylinder vac now.
The product was easy to put together but is quite heavy to push unless you lift the off then it is nice and light glides under furniture and is easy to use on stairs. I'm a bit worried as although it is picking up really well there is a lot of hair around the brush, the instructions say this will go so I will give it a few more days to see.
The vacuum cleaner certainly gives a deep clean to my carpets. However, it is rather heavy to manoeuvre. One of the attachment brushes falls out all the time and they are rather difficult to insert onto the main hoover. Also the suction hose just does not hold into the back of the wand. A little disappointed, but my daughter has more strength in her arms than me,so manages it better than I do.
This cleaner does a great job of picking up dust and is easy to empty dust compartment. The only negative is that it is very heavy and is difficult to manoeuvre especially in short pile mode.
Pleased with purchase. Quite heavy to use but gives you a decent workout on the plus side.
I Love the shark, I Went for the anti-wrap as ,my hair is a nightmare for hoovers. Its as good but slightly heavier than the one I had before. Love the light on the hose!
Really impressed with the suction and power of this Shark vacuum. It is eastern use and the lights on the front are really hardy. It is a bit heavy, but I knew that from other reviews and I just wish there are a few more attachments included rather than the bog standard two !! But really pleased and would recommend this hoover.