Customer Reviews — Philips AZB798T/12 DAB / DAB+ Digital Radio with FM Tuner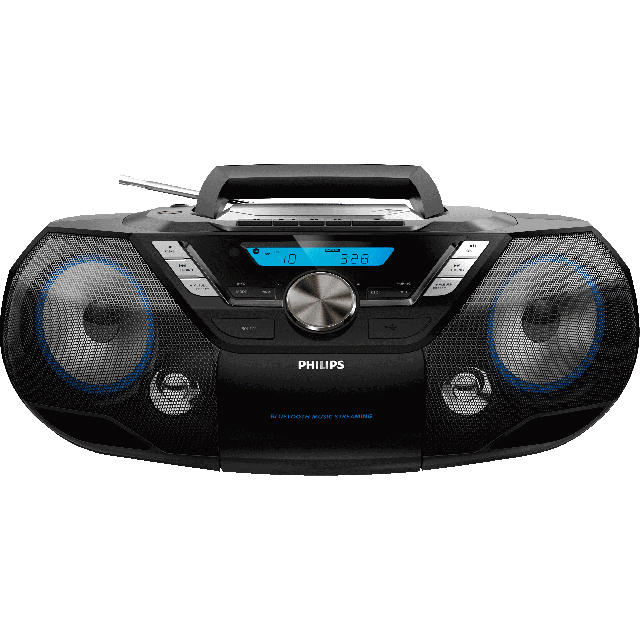 Customer Reviews — Philips AZB798T/12 DAB / DAB+ Digital Radio with FM Tuner
Philips AZB798T/12 DAB / DAB+ Digital Radio with FM Tuner
Listen to FM and DAB/DAB+ digital radio

Uses simple mains connection or battery power

Bluetooth enabled for wireless connectivity

Has CD player and cassette tape deck for your own music

Enjoy deeper, richer sound with the Bass Reflex Speaker
Good sound quality, love the Bluetooth connectivity. Quite lightweight and portable.
Good to have the different functions of old and new technology. Nice design. Quick delivery
A absolutely brilliant product, so happy with this purchase Thank you so much AO
Great value and excellent product
Great value and arrived next day as stated. I currently have no dislikes with the product or supplier.
Great product great servive
Great product and service great value
Noisy cd mechanism ruins the enjoyment across all genre. Worst on classical. I bought mainly to play cds and would not recommend for this purpose.
I have only used the cd player and Bluetooth so far. The sound is optimal, for me, on clear. There is a whirring sound between tracks which is disappointing. Tried a variety of different genres and all played well on the clear option. To date I am happy with my purchase. I really dislike having to scour through the operations sheets to find the English instructions.
Very happy with the product and service. Free next day delivery and best price. The boombox itself is great. Very versatile and has all the play options you could want, DAB/FM, CD, Cassette, Bluetooth, USB etc Comes complete with a very handy remote control, and plenty of volume and a hefty amount of base for this type of unit. Various options are available to adjust the sound to suit. All told very happy.