Customer Reviews — Amazon Echo Dot (3rd Gen) Smart Speaker with Alexa - Black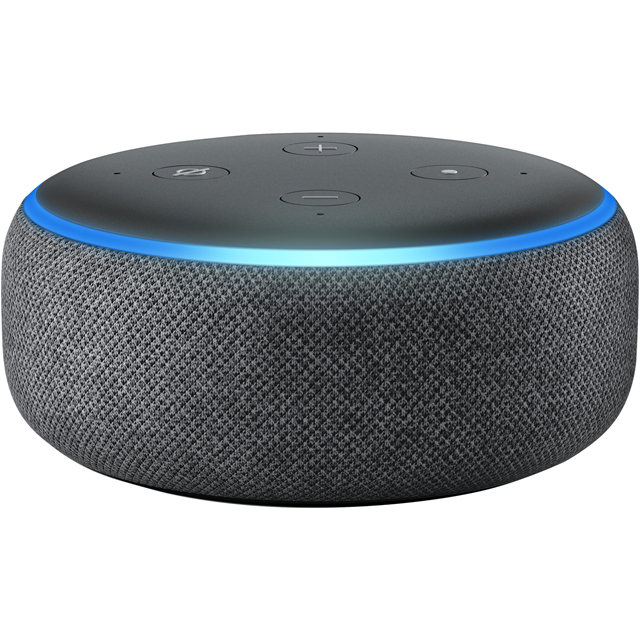 Customer Reviews — Amazon Echo Dot (3rd Gen) Smart Speaker with Alexa - Black
Amazon Echo Dot (3rd Gen) Smart Speaker with Alexa - Black
Voice-controlled WiFi speaker for your home

Ask questions, set diary reminders or get news updates

Play music from popular streaming services

Connects to external speakers via a 3.5mm audio cable

Control other smart devices in your home
I love my new Alexa, once I downloaded the app it was so easy to use, now I have a portal into the world of the WWW.
Ideal for a person with poor sight
I purchased this product for my uncle who is blind. He finds it very useful as he likes to listen to the radio, find out about the weather etc. There are no knobs or buttons to press or fiddle with so for him it is easy to use.
I now have 5 Alexa's of one form or another. I was fed up with only having my music on one device and not being able to hear it when I left the room, so now I have my favourite music all over the house, like having quintuple sound. Just brilliant.
Bought as a Christmas present for our granddaughter, as she enjoys asking our Alexa lots of questions.
Wish I had purchased this ages ago. Amazing value. Amazing sound.
A birthday present for a convert!
The Echo Dot was bought as a present for a dubious recipient who is now converted, I already have one so I was pretty sure of the quality of the product. First class service from start to finish - competitive, efficient, informative. (should be their slogan!) Will definitely use again. Very many thanks.
Brilliant value for money !!
Amazon Alexa bought for my son, very easy to set up, very easy to control. Now need to buy another one for my other child. Would definitely recommend buying ??