Customer Reviews — Amazon Fire TV Stick 4K Ultra HD with All-New Alexa Voice Remote 8GB - Black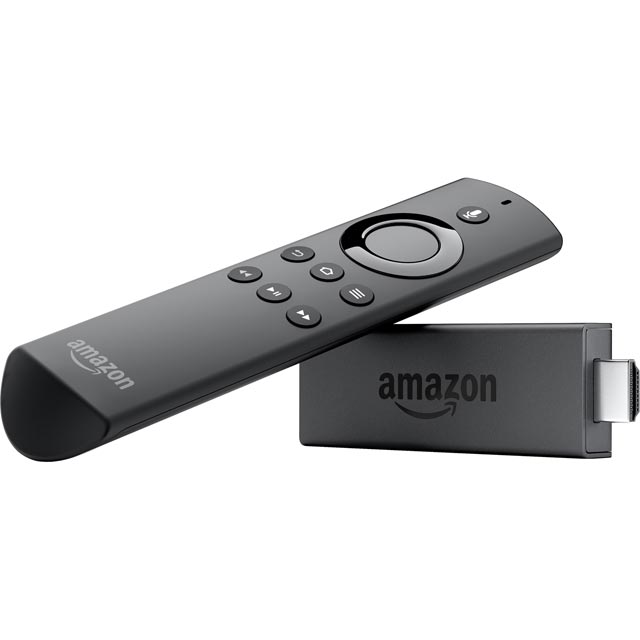 Customer Reviews — Amazon Fire TV Stick 4K Ultra HD with All-New Alexa Voice Remote 8GB - Black
Amazon Fire TV Stick 4K Ultra HD with All-New Alexa Voice Remote 8GB - Black
Stream movies & boxsets in 4K UHD straight to your TV

Connect to your WiFi for internet access

Download apps from the store to enjoy TV, music & more

Can also be controlled using Alexa smart speakers

Alexa remote - use voice commands to control your TV
Much faster than the old one. Fast delivery aswell as great price
Words can't describe how overwhelmingly good the service I received from this company was. The product was also fine
Wish I had done this sooner
I purchased this firestick for a TV in our conservatory which has no TV areal. With the firestick connected via WiFi, we now have movie nights with amazing 4K quality. The voice search function allows control of the viewing experience with ease. Easy to customise and add apps from the amazon app store. All I have to do is grab some popcorn, sit back, relax and enjoy.
Great product , great service
Bulky product but fully capable 4K accessible product
I had the original and have upgraded to the 4K stick. The problem is the design is ridiculously long and if you have an av receiver it is difficult to fit in the back of a cabinet with the fire stick protruding at the back. As for the ease of use it is just as good as the std def one but 4K. Also the offer price was too good to miss.
Upgraded to this version to allow it to play the audio through the gen 4 echo speakers. Sounds are pretty good together with movies & documentary's
An excellent product - easy to set up and easy to use. Great value for money. Thanks
Easy to setup. Works a treat.