Customer Reviews — Amazon Fire 7" 16GB Wifi Tablet - Black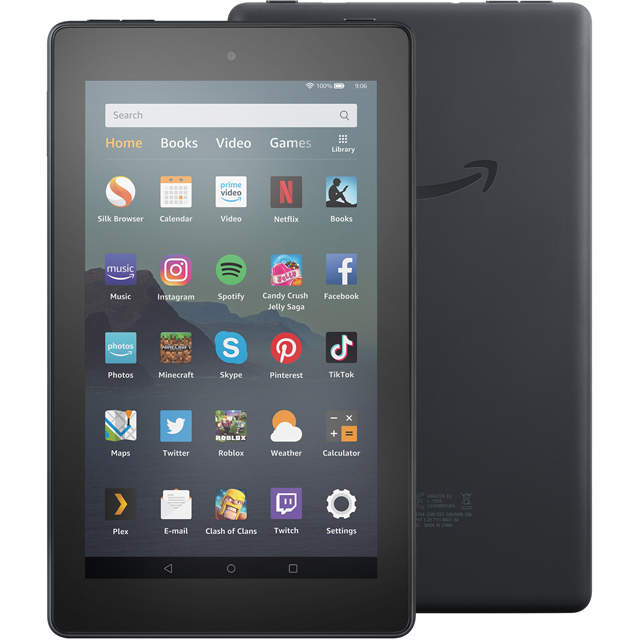 Customer Reviews — Amazon Fire 7" 16GB Wifi Tablet - Black
Amazon Fire 7" 16GB Wifi Tablet - Black
Fire OS installed - enjoy loads of Amazon apps

HD screen - for great picture quality

16GB Storage - holds up to 400 apps

Rear camera - 2 megapixel for standard quality photos

Amazon Alexa Assistant - ask questions & set reminders
I am really happy with this tablet, we bought for a Christmas present. Really fast delivery.
Fantastic product great price I really couldn't fault the product
The fire comes with parental software built in and it's easy to set up but once you do that there is no content on the kids homepage. You need to go into the settings and tell it what apps they are allowed to use. The exception to this is Amazon prime video. The kids profile can't access prime at all and anything they want to watch has to be download onto the device first and then set as content for them. Wouldn't recommend this device for children
I bought it for my mum for an xmas present I set it up for her so all she has to do is turn it on an go she will love it as it's the right size for her and does what she wants it for.
Just right for use as individual table score tablets for our local friendly duplicate bridge club in Knowle, Solihull. Easy to record contracts and then show results to other players at the end of each hand.
Very please with Fire Tablet. Easy to get set up, great size for handbag. Good buy would recommend this for anyone.
Very happy with this purchase. Very reasonable price, will be coming back!!
great new look and more features
git this as a replacement for my daughters older version ...much faster smarter and so much easier to use ...set up using same account and everything is there ready for you ..im happy .kids are happy ...five star all the way *****