Customer Reviews — Amazon Fire HD 10.1" 32GB Wifi Tablet with Alexa [2019] - Black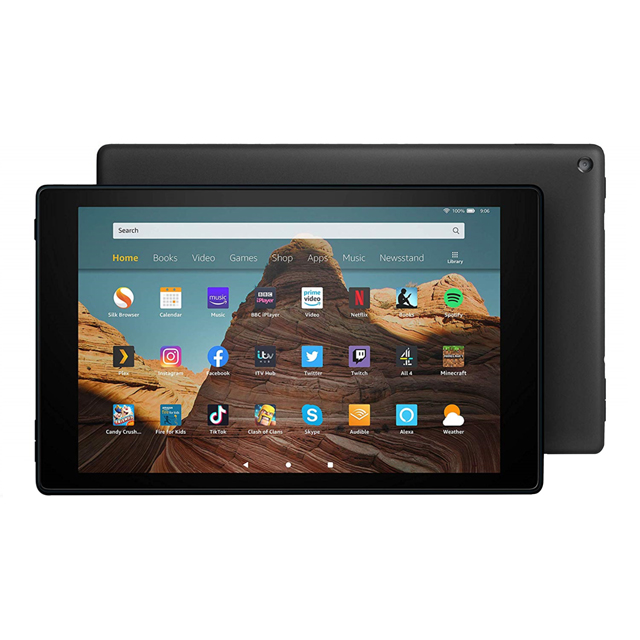 Customer Reviews — Amazon Fire HD 10.1" 32GB Wifi Tablet with Alexa [2019] - Black
Amazon Fire HD 10.1" 32GB Wifi Tablet with Alexa [2019] - Black
Fire OS installed - enjoy loads of Amazon apps

Full HD screen - for a stunning, clear picture

32GB of storage with up to 11 hours of battery life

Rear camera - 2 megapixel for standard quality photos

Amazon Alexa Assistant - ask questions & set reminders
Very good tablet , speed is very good and screen size superb
I found it exellant and easy
The fire 10 is easy to use and was a good price. The screen is much better and it is very responsive.
More information and help please!
As a less-adept (older) user I found it difficult to deal initially with without having an old-fashioned printed user guide. Had to rely on younger members of the family to do certain actions e.g. link up headphones. Am still having problems trying to figure out how to download music from my CD collection. Will probably register for Amazon Prime and then need to decide what Music streaming facility I want to use. It would be useful to know what is the difference in content coverage between the various options. I think that overall the purchase would be useful for what I want but lack of information and guides have been frustrating.
Great . Easy to use. Great colour. Good clear pics. Plenty of apps
Absolutely brilliant little tablet if you are looking for something nice and simple to use. I love how the HD screen really does pull you in and is fully immersive. Superb all rounder and would highly recommend.
My kindle arrived very promptly, earlier than expected and in general is quite good. However it crashes and freezes when playing a certain game which is annoying. If the kindle can't handle the game, the game shouldn't be available to download!!!!
Really like my Amazon Fire tablet, still getting used to the differences from my old Ipad Air but loving it .