Customer Reviews — Amazon Echo Show 8 with Alexa - 8" Screen - Sandstone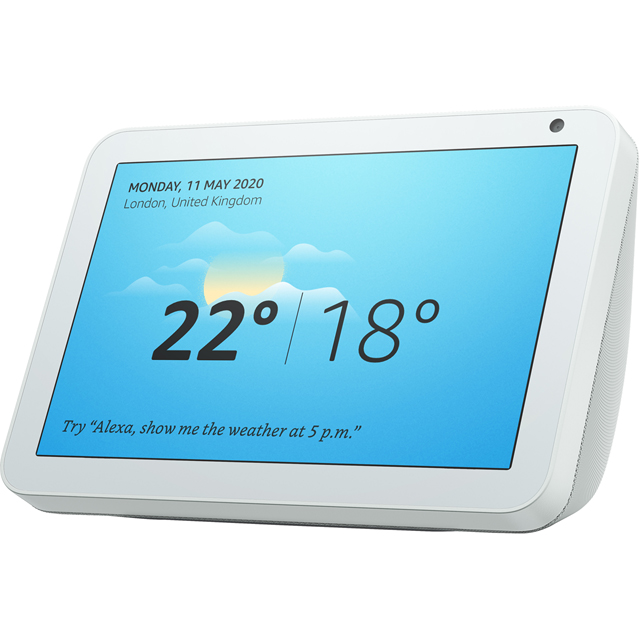 Customer Reviews — Amazon Echo Show 8 with Alexa - 8" Screen - Sandstone
Amazon Echo Show 8 with Alexa - 8" Screen - Sandstone
Smart speaker with an interactive touchscreen

Ask questions, set diary reminders or get news updates

Built-in camera for video chatting with friends

Play music from popular streaming services

Control other smart devices in your home
Great product great price fast delivery
Fantastic product, clear day and night camera action. Alerts when any movement detected. Easy to install and set up. Linked to I phones and Amazon Alexa. Definitely recommend.
Bought this as a present for my partner along with the ring doorbell. we absolutely love it. When we are in our sitting room, we can see who is at the door before answering it!
Brilliant with one small problem
Great product, very good for family use. Super convenient. Only issue I have is that you can't FaceTime on it unless you are FaceTiming someone with the same product or a different echo show. Other than that fantastic would recommend
Ideal in COVID times and beyond !
Does what it says and a whole lot more and can even make you laugh and cry
This is an excellent upgrade of earlier models, I'm still finding new features and uses for it , sound quality is excellent, you can adjust bass and treble through your settings, i recommend this product very much
Excellent price , great bit of kit helps me out no end And as always a easy and pleasant transaction
Purchased as a gift for my wife and she loves it. The sound quality is amazing. I would definitely recommend this item if you are looking for an alexa this is the one to go for.