Customer Reviews — Amazon Fire TV Stick Lite - Black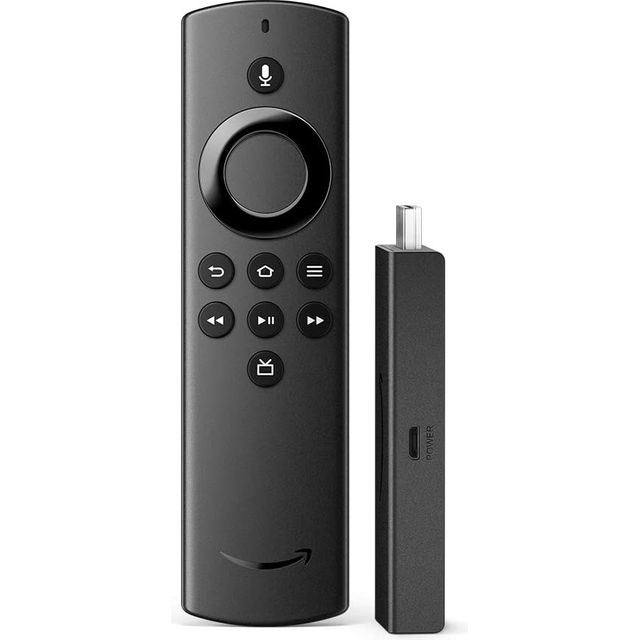 Customer Reviews — Amazon Fire TV Stick Lite - Black
Amazon Fire TV Stick Lite - Black
Fire TV Stick Lite

Connect to your home WiFi network

Download apps from the store to enjoy TV, music & more

Alexa remote - use voice commands to control your TV

Smart voice enabled remote control included
Absolutely great!!! So versatile and amazing for all the family, easy to use, great graphics too.
Purchased a second stick for another TV. Works well. Easy to use and install.
Love this for my tv! Makes life so much easier rather than scrolling to choose what to watch. The fire stick is very easy to set up and the remote is nicely designed with easy use.
Great range of facilities and services on the quality piece of kit from Amazon. Tapping into your WiFi this Fire Stick gives you massive choice on music, film and TV and supports the simple, easy to use remote with full voice control. Super easy to set up and operate with the added bonus of being able to hook up to other smart home products. This piece of kit is worth every penny.
Great product thanks and it works perfectly thanks
Bought due to lockdown and glad I did. Great little item if you have Amazon Prime.
Exactly as advertised. Best price online. Delivered next day for free. Can't do better than that.