Customer Reviews — Black + Decker Gen 11 12v Hand Vac BHHV320B-GB Handheld Vacuum Cleaner with up to 20 Minutes Run Time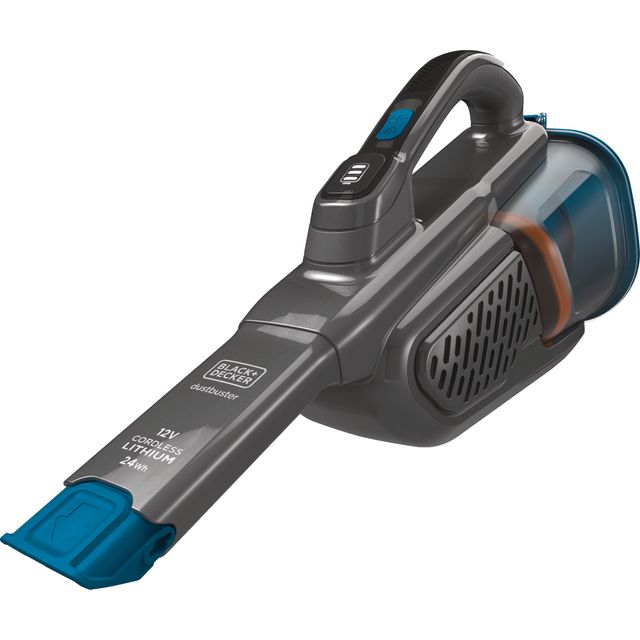 Customer Reviews — Black + Decker Gen 11 12v Hand Vac BHHV320B-GB Handheld Vacuum Cleaner with up to 20 Minutes Run Time
Black + Decker Gen 11 12v Hand Vac BHHV320B-GB Handheld Vacuum Cleaner with up to 20 Minutes Run Time
Up to 20 minutes run time from a single charge

Handy tool for cleaning crevices, curtains & furniture

0.7 litre dust capacity

Washable filters for effective dust & allergen removal

Powerful lithium-ion battery is rechargeable
Very good suction power, easy to clean
Suction not bad, and looks good. Unfortunately power button is where you would naturally rest your thumb so you end up turning it off by accident. You also can't put much pressure on the blue extension nozzle before it starts to retract/collapse.
Great little hoover just what I was looking for.
Great little hoover. 2 settings. Lightweight. Perfect for the car, skirting boards, small areas etc. This saves having to get the big hoover out. If I had one slightly irritation it's the nozzle seems to slide back to its closed position if you hoover too hard or push against it too hard but apart from that I like this item.
It was difficult to find hand held vac that didn't need to be fixed to the wall so this black and decker one is ideal, quite powerful, sleek looking and a good price
After looking online for a small vacuum for my Mother who live on her own and although nearly eighty years of age, manages really well in her 3 bedroom house. After careful consideration and previous reviews I opted for this product, and she has certainly not been disappointed. This vacuum is easy to charge for her, is lightweight which she was amazed as to how light it was. She has used it now on numerous occasions and it has great suction, to which you can alter. Mother was amazed as to how much she had picked up and loves the extension for reaching up on those lower ceilings, and now no longer has her cobwebs. One thing Mum used to struggle with on her old unit was the emptying and to reassemble the unit, and this is just a breeze for her. Happy Mother happy son. 100% satisfied, would certainly recommend.
Light and easy to use. Wish I'd had one earlier. Great for cleaning out awkward corners and drawers.
I love the convenience of this cordless vacuum - it gets used every day reaching tight spots behind and under furniture, in the car, in the garage, doing DIY etc etc. Our big vacuum cleaner only comes out occasionally now!