Customer Reviews — Dyson Big Ball Animal 2 Cylinder Vacuum Cleaner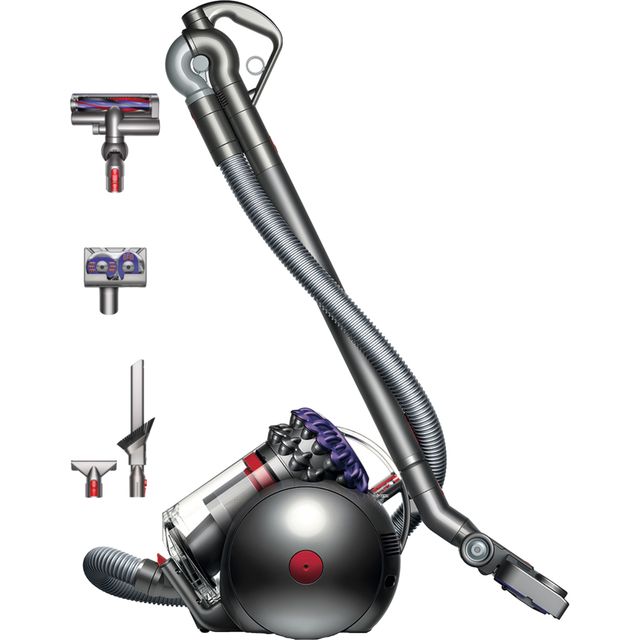 Customer Reviews — Dyson Big Ball Animal 2 Cylinder Vacuum Cleaner
Dyson Big Ball Animal 2 Cylinder Vacuum Cleaner
Bagless cleaning - easy to empty and no bags to buy

1.5 litre dust capacity

Clever attachment with rotating brushes to pick up hair

Dusting brush is ideal for cleaning delicate surfaces

5 year manufacturer warranty for peace of mind
Very powerful and cleans hard surfaces and carpets well. Also comes with very useful attachments.
Product is easy to use and cleans extremely well. No loss of suction and is able to clean on all surfaces removing dirt and pet hair. The accessories make it easy to use in all places. Overall well worth it.
Amazing vacuum cleaner. Self rights when it goes to one side. Good length cable (I can vac most of the downstairs from one socket). Suction can be varied too, although when the stronger suction is on it is very difficult to push. Using the lower suction isn't an issue, as it even picks up bits from the tiled floor in the kitchen. Overall, a great vacuum cleaner.
This is such a lovely vacuum cleaner. Fairly lightweight, excellent suction and so easy to maintain. I would highly recommend it. Such great quality.
Dyson need to put more effort into corded
As a loyal dyson customer the choice was very limited as i wanted a cylinder that was corded so i didnt loose suction as the battery aged. This isnt as good as the 12 year old dyson vacuum i was replacing. The wobbely wand hold, poor design of the new hard floor head and lack of hose wrap around leave little to be desired. The suction, emptying and overall weight are good. If there was an alternetive i would have returned it but its the best of a bad bunch!
love my new hover iv wanted one of thease for ever. Its work's brilliant.
After reading the reviews saying it was rubbish at picking up dog hair I was a little concerned, and when it arrived it was true it didn't pick up dog hair. I then read the box and realised there is a specific attachment for dog hair which is awesome. More than happy with this fantastic product house is cleaner than ever.
Fantastic vacuum fork multi pet keepers
It's very good quality product. Not had a dyson for years as I lost faith in the company. But their vacuum have improved dramatically. I replace hoovers every 18 months as I keep parrots. This is the best hoover I have had in years. If you have pets like i do then get this product. It's great for pet hairs and if you have parrots too.