Customer Reviews — Wpro C00375499 Laundry Accessory White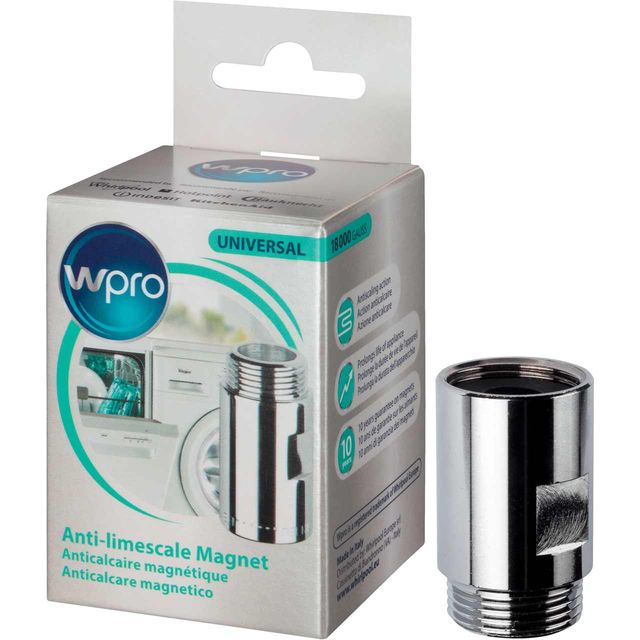 Customer Reviews — Wpro C00375499 Laundry Accessory White
Wpro C00375499 Laundry Accessory - White
Washing machine care pack

Includes anti-limescale magnet

Prevents limescale build-up to protect your machine

Softens water to help protect your machine

Suitable for use with all brands of machine
Fantastic product and fantastic service. Would definitely recommend
Easy to use. Does exactly what I want it to. Lovely large door and large capacity but also great for small loads.
Fantastic washing machine when ur going out U get a message saying it's finished how long it got left its qwite
I purchased this product with my washing machine. The installation team said they could not fit it to my pipes but my 74 year old father had no trouble at all doing so. I noticed the difference in the water softness immediately. Do not need to use as much detergent of softener now otherwise lots of bubbles!
A hideaway bit of equipment that will hopefully save me loads of money. No need to use calgon as this little gadget should take the lime scale away before entering the washing machine. Should extend the life of the washing machine as well. Easy to install. No fuss.
Lovely and quite, especially like the display panel which tells you how long you have left. Good selection of programs. Working well so far.
Everything I expected from the product. Previously owned a Bosch so not surprised at quality. Much quieter than my last one. Love the fact displays count down timer to the finish of the cycle.
Very pleased with our new washer/dryer . Washing appears softer yet not destroyed by rough wash cycles .Efficient spin cycles means the washing comes our really almost dry , have read manual and can manage dryer without long delays , would recommend .