Customer Reviews — Wpro C00375499 Laundry Accessory White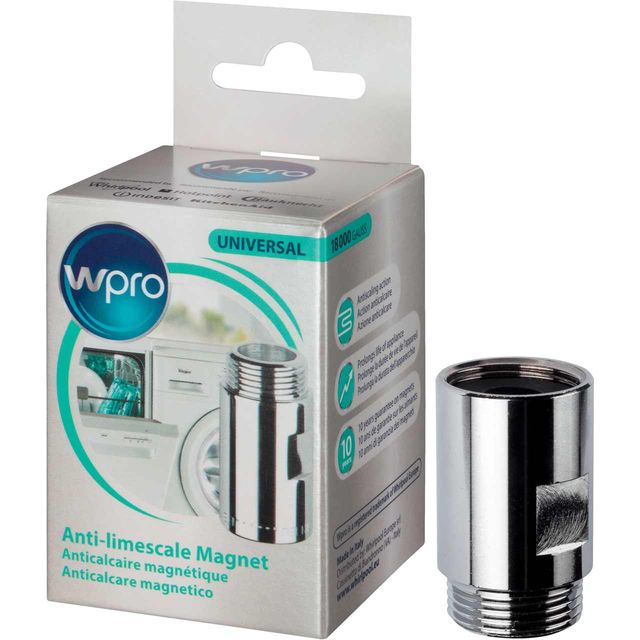 Customer Reviews — Wpro C00375499 Laundry Accessory White
Wpro C00375499 Laundry Accessory - White
Washing machine care pack

Includes anti-limescale magnet

Prevents limescale build-up to protect your machine

Softens water to help protect your machine

Suitable for use with all brands of machine
Great item and does a fantastic job
Both AO and Which? rated this machine as a good all rounder and as we have had excellent service from Bosch appliances in the past we decided to go with them again. It is quiet and my only criticism is the length of programs as the 40 degree Easycare wash takes 2hs 30 minutes whereas the previous Bosch took 48 minutes. Time will tell if this was a mistake.
Living in a hard water area, this is gadget is amazing! Softer and cleaner wash!
When i have these my washer seems to last longer, otherwise the lime kills my wasters in about 6 months.
A quality stylish product, performance and it plays my tune!
Quality product yet again from LG which looks good and has a super big drum capacity that performs brilliantly and supports my other LG but older washing machine for my business laundry needs. One little niggle annoyance is that I would have liked simpler information on selecting programs and model specific instructional diagrams for the new machine, but eventually worked things out and was happily rewarded with the same little tune that plays at the end of the program, for which I put some words together to sing along to. ( Copyright can be bought for a very large fee or chocolate)
Very easy to fit, hopefully will prolong the life of the appliance