Customer Reviews — Wpro C00375499 Laundry Accessory White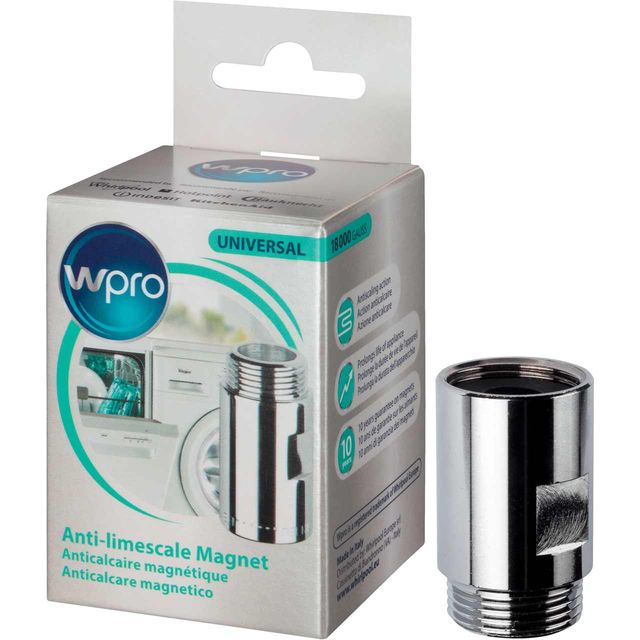 Customer Reviews — Wpro C00375499 Laundry Accessory White
Wpro C00375499 Laundry Accessory - White
Washing machine care pack

Includes anti-limescale magnet

Prevents limescale build-up to protect your machine

Softens water to help protect your machine

Suitable for use with all brands of machine
Just great. Worthwhile purchase as we live in an area prone to limescale
Great idea in principle but ive only had the washer 1 week so time will tell. I live in a hardwater area so limescale is an issue for us. Fingers crossed it does the job,
It is great I love the tray at the top for all you're knifes and forks etc it's very quiet iv been without one for two years as when we moved no space but moved a couple of units and fits fine made my life a lot easier
Worth it's weight in gold
Where we live the water is very hard so this little gadget will save the life of my new dishwasher
Replace my samsung washing machine with a new model, just as efficient as previous one but with added programmes. I live in a hard water area so added anti timescale magnet, too early to know if this makes a difference but worth a shot.
Very good dishwasher, cleans better than the old one. We are a family of 5. Kids aged 7,3,1. Suits us perfectly we only run it once a day in the evenings.
Perfect for hard water households
We've ordered this with the new washing machine and the clothes comes out so soft and so lovely. The area I live in is horrendous with hard water. When we fill a cup you can see it's all grey and the bathroom screen even though we use squeegee after every shower it's still filled with limescale. So having this fitted with the washing machine gives me a lot of comfort knowing my machine and my clothes will be protected. AO was amazing from start to finish when they fitted everything and left us to enjoy our new purchases.
LG Wi-fi Direct Drive Washing Machine
As with all LG products, the quality is next to non, this washing is quite quiet, especially at the 1600 spin, clothes come out extremely dry & therefore need less drying time, on the whole I would highly recommend this washing machine, especially as it comes with a 5 yr guarantee & a 10 yr guarantee on the direct drive mechanism. I would also recommend buying your new product, whatever it may be, from ao.com, who go out of their way to make sure you receive the very best ofcustomer service & satisfaction