Customer Reviews — Wpro C00481228 Fridge Freezer Accessory White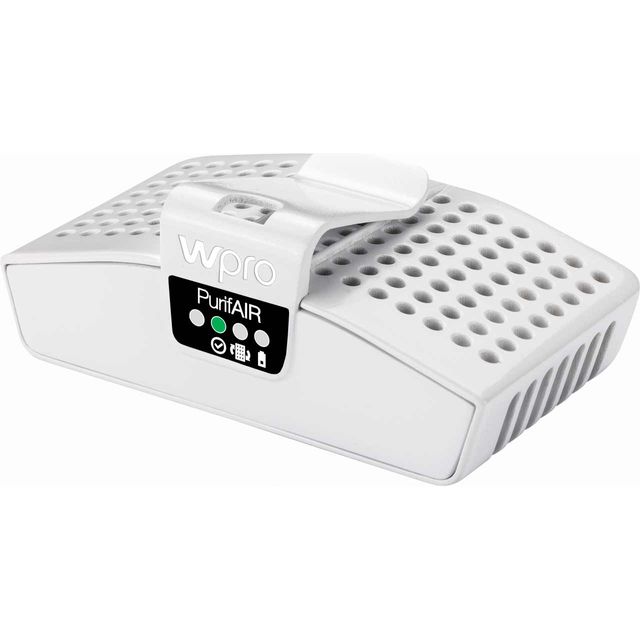 Customer Reviews — Wpro C00481228 Fridge Freezer Accessory White
Wpro C00481228 Fridge Freezer Accessory - White
Air purifier

Includes PurifAIR filter holder, 1 filter & 1 battery

Odour absorber keeps your fridge smelling fresh

LED indicator tells you when to change your filter

Suitable for use with all brands of machine
Not sure as yet if it is worth the £20
Useful accessory for Fridge freezer
Useful accessory for your fridge freezer.
Battery only powers lights
The battery only powers the lights to tell you it's "working" and "when to change the filter" but as it's not connected to the filter in any way I assume this is just programmed over a set time period to light up and tell you to replace the filter. As I'd opened it before finding this out I've put it in the fridge anyway so at least it wasn't sent for nothing. Not sure I can give a note to if it reduces smells as it's in a brand new fridge.
Didn't know it needed replacement filters. Apart from that it fits well in the fridge and looks goo.
Replacement fridge freezer
The Fridge Freezer is great just what we were looking for to replace our much larger American fridge freezer because we've moved to smaller premises. The harvest fresh tray in the bottom of the fridge is an asset it helps to keep fresh veg fresh so a lot less waste.
Great Product. Perfect for my Kitchen
Great Product. Keeps fresh my fridge
Easy to use, had it for around 2 weeks with a new fridgemaster 79/30 fridge freezer so hard to tell how much of a difference it makes yet