Customer Reviews — Epson WorkForce WF-2830DWF Inkjet Printer - Black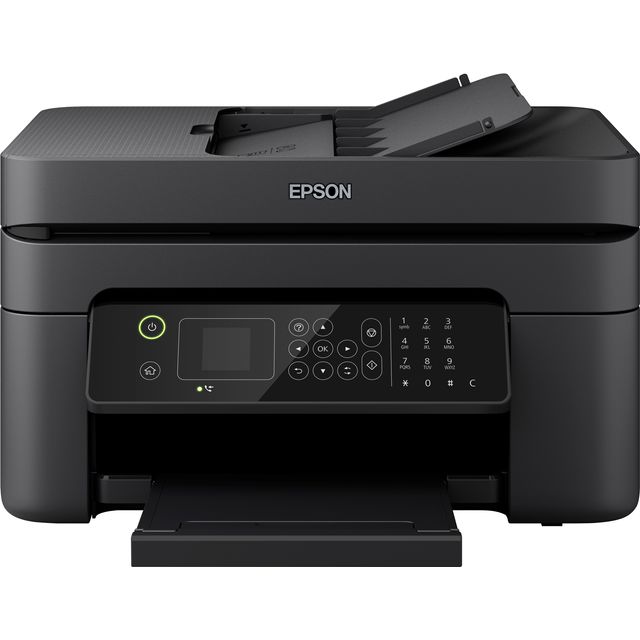 Customer Reviews — Epson WorkForce WF-2830DWF Inkjet Printer - Black
Epson WorkForce WF-2830DWF Inkjet Printer - Black
Inkjet printer - great for colour printing

Print, scan and photocopy all in one

Send your files to print from your mobile

Creates a photo print of your digital memories

WiFi Direct – send files wirelessly without a router
Does exactly what it says on the tin. Nice printer and easy to use.
Good price and works well
Great price and works really well. Nice size and looks good too. Would like a slightly larger screen but it's not a huge issue.
Its an amazing product i recommend this 100% prints amazing pictures its 2ell worth the price its so Easy to use and set up
Easy to set up works perfectly just as described would recommend very happy! Also quick delivery and accurate tracking times!
Does everything I could need from a home printer. Double sided printing and auto feed scanner is very useful for scanning multi-page documents; double sided scanning is not a feature however. Overall a good value decent quality set up. Didn't realise it came with ink either!
Great printer great scanner wireless scanning The best i have bought Ink cartirdges r not expenaive wither I would recommend to anyone
A good, multifunctional machine.
The item was delivered quickly and prints, copies and scans well. The printer doesn't come with a USB2 cable which you need to be able to scan to a PC, but other than that I'm quite happy.
Fantastic printer, easy set up, two sided printer ?? great product.