Customer Reviews — Asus 14" Intel® Celeron® 64GB eMMC 4GB RAM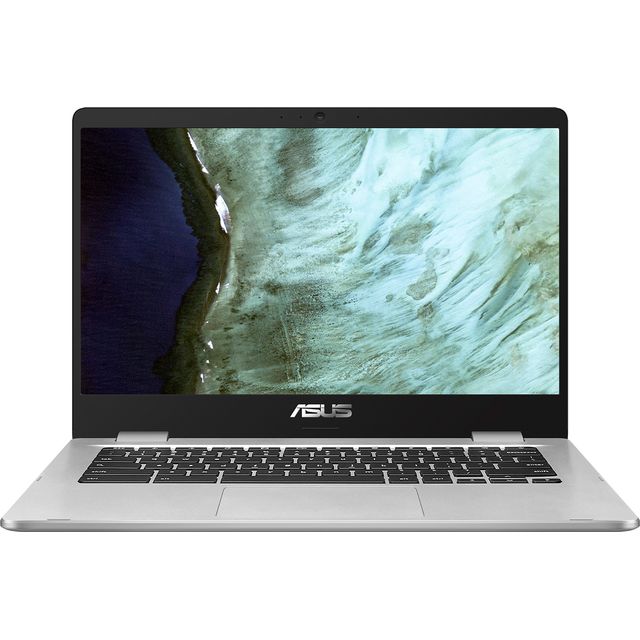 Customer Reviews — Asus 14" Intel® Celeron® 64GB eMMC 4GB RAM
Asus C423NA 14" Chromebook Laptop - Silver
Easy-to-use Google powered laptop with quick start-up

Built-in antivirus and access to millions of apps

Lightweight with a 10 hour battery life

Get one year of free online storage with Google One

Intel® Celeron® processor with 4GB of RAM
Fantastic Christmas present for my 7 year old.
Great machine easygoing on the eye and nice and lightweight
Great machine good for my daughter to use for her school work
Ordered this product as a Christmas present and it was one of the only products available. The delivery was prompt, the customer service is superb and the product is spot on. Lightweight laptop and nice and compact. Really impressed
It is such an easy device to set up and it was out of the box and running in 20 minutes.
Early Xmas present for my teenage daughter, using for college work, she's over the moon with it, does everything a teenage student needs and more Thanks
Easy to get used to, really quick and perfect for work
Excellent product for a budget price!
So far it's been brilliant for what we need. Easy to use for kids school work and my own uses. Also links with all my accounts so everything is in one place. Sound and picture quality is really good compared to my old laptop too. Seems nice and sturdy, kids use it so that's a must. Definitely been well worth the money!
"Does what it says on the box"!
The laptop was exactly as described. As they say "it does exactly what it says on the box" For the cost it was easily the best value for money.