Customer Reviews — Vax Rapid Power Refresh CDCW-RPXR Carpet Cleaner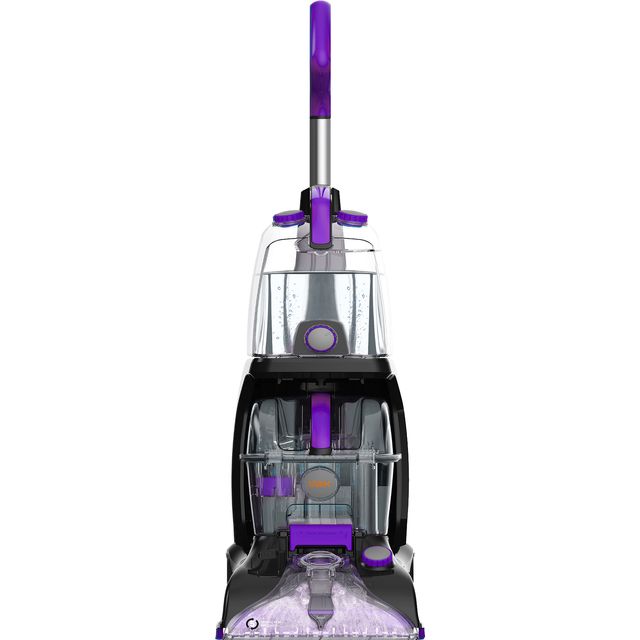 Customer Reviews — Vax Rapid Power Refresh CDCW-RPXR Carpet Cleaner
Vax Rapid Power Refresh CDCW-RPXR Carpet Cleaner
4.7 litre water capacity

Handy tool for cleaning upholstery and sofas

1200 Watt power output

Leaves your carpets dry in under an hour

1 year manufacturer warranty
Excellent great product and delivery
Brilliant would recommand
I just had a friend move out and needed to clean the carpet in the room as it was stained quite badly and cream! I looked and looked for a carpet washer that would hopefully not cost me loads but be powerful enough to do the job. Thats when I found this one. I love it, it cleaned all the stains out and didnt leave my carpet soacking wet, dried within 30/45 mins on deep clean setting. I then did the whole house and my carpets look like new. We live in a 4 bed house and this carpet washer with soultion did 2 large rooms a small room and part of the hall way before I had to fill up water and soultion. So pleased I bought this and to top it off my mum went and bought one as she thought it was so good
We're very happy with this carpet cleaner. It was easy to assemble and the instructions for use were easy to follow. It cleaned our carpets really well - comparable to renting a more industrial machine - and left them pretty dry. Drier than I expected to be honest. We only used it on a standard clean setting, but feel confident to use the other settings and attachments when we need them.
Great item, bought to replace an older model and to use on furniture that we could not before, found it cleans a lot better and dries a lot faster than old model but also covers more ground in one tank
Wonderful carpet cleaner, slightly heavy when full, but did a wonderful job on the carpets, especially as we have two dogs. Husband just doing the car seats!!!
Bought for occasional domestic use . The tank capacity is good ,its not endless filling and emptying which I seemed to be doing more frequently with the large rented machine .Dr Who ? Powerful suction leaves the carpet as dry as you could reasonably expect and no premixing of solution means a lot less skiddling and waste . Good at getting into corners and not particularly heavy . I was concerned that the hand tool was not much good but found that the connection does need to be pushed firmly home after which it was fine . Cleanup after use was relatively easy , a good point as leaving the machine dirty or with solution in it can lead to early failure of these things . I would always do a flush through with clean water and no solution before leaving to dry and packing away . Only negative is why Purple? OK its not really an ornament .
Who doesn't want a clean carpet
Great machine.Easy to use .Didn't realise how dirty my carpet was until I cleaned it. Like new. Haven't used tools yet so can't comment on those. Only downside the machine is heavy so.I struggled a bit carrying it upstairs.Just wanted to add I have two dogs complete with little accident stains that hand cleaning did not remove .Now they're gone!
Fabulous result on my carpets. Somewhat confused about the rinse/clean switch button as the solution mixes with the water before you start. Other than that it is excellent value for money. Excellent service and delivery.