Customer Reviews — Rangemaster CLAHDC90BC 90 cm Chimney Cooker Hood - Black / Chrome - E Rated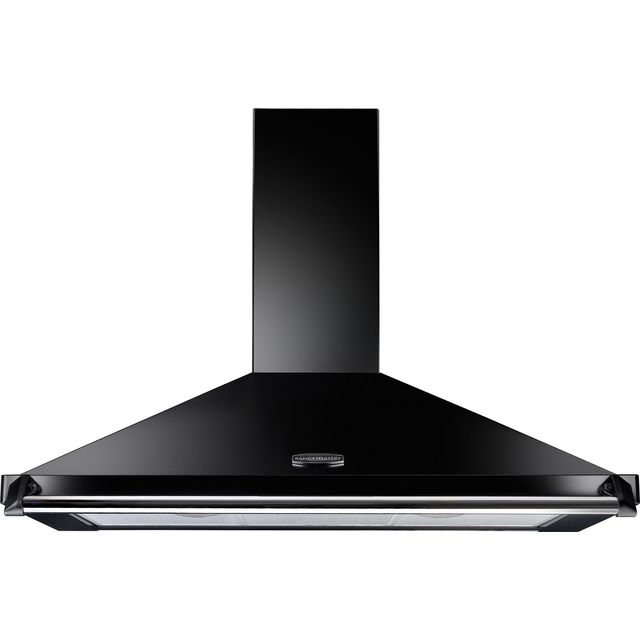 Customer Reviews — Rangemaster CLAHDC90BC 90 cm Chimney Cooker Hood - Black / Chrome - E Rated
Rangemaster CLAHDC90BC 90 cm Chimney Cooker Hood - Black / Chrome - E Rated
Suitable for use above a large hob or range cooker

Quickly clears the air in a medium-sized kitchen

3 speed settings to choose from

Has simple slide control and efficient halogen lights

Dimensions (cm) - H73.5 x W89.8 x D49
This 90 cm. cooker hood was bought to replace an existing identical hood where the fan motor had failed. It is cheaper to buy a new hood than to try and get a new motor! The new hood was identical in fit so was put up in less than am hour. The only differences to the old hood were that the charcoal filters were smaller, though the older large filters can still be fitted, the lights are now LED instead of old bulbs, and the only cheap cost cutting item was the outlet grilles on the chimney which were simple stamped cut-outs instead of the smarter old grill inserts which coupled to the inner air deflectors. As I still had the old chimney it did not matter to me though. All in all a good way of fixing the hood whilst keeping the overall appearance of the rangemaster hood/cooker combination.
Lovely piece of equipment. Easy to install. Looks very slick and colour matches all other equipment in my kitchen. Not that noisy and gets rid of cooking odours quickly. Filters easy to clean and can be put in a dishwasher.
I have bought this cooker hood as a direct replacement for one of the one which was installed about ten years ago as part of our new kitchen. I was pleasantly surprised that I was able to find that the same model is still made, so it can be fitted without any alterations. This is an excellent hood and has always prevented cooking smells and steam reaching other parts of the house. The motor bearings finally gave out, but I don't think ten years of hard service is bad. If the new one lasts as long I shall be well pleased.
Bought this cooker hood to match my rangemaster cooker. It was well packed. I am using it as a recirculation unit. It works well, love the lights and the chrome bar. The kitchen fitter found it straight forward to instal although the cooker hood doesn't come with a plug, but that was easy for us to sort out. I don't find it any noisier than previous cooker hoods that I've had.
Excellent product, easy configuration good instruction. Its a lovely hood looks good on the wall, it has a pair of lights which illuminate the cooker hob below tremendously. There are three settings for the fan and what an excellent job it does on setting number 1 let alone the power you get at number3. Marvellous product
Find me any totally quiet cooker hood. It would be great. I had mine vented outside, so I can't comment on the recycled version. It is efficient. Comes in varing widths, so is wide enough to cover the entire hob. Has multiple down lights to light the hob. 3 speed settings, although generally I only have to use the slowest, quietest speed for it to be effective. Super build quality. Easy to clean. Filters can be put in the dishwasher.