Customer Reviews — Miele Complete C3 Cat&Dog Plus Cylinder Vacuum Cleaner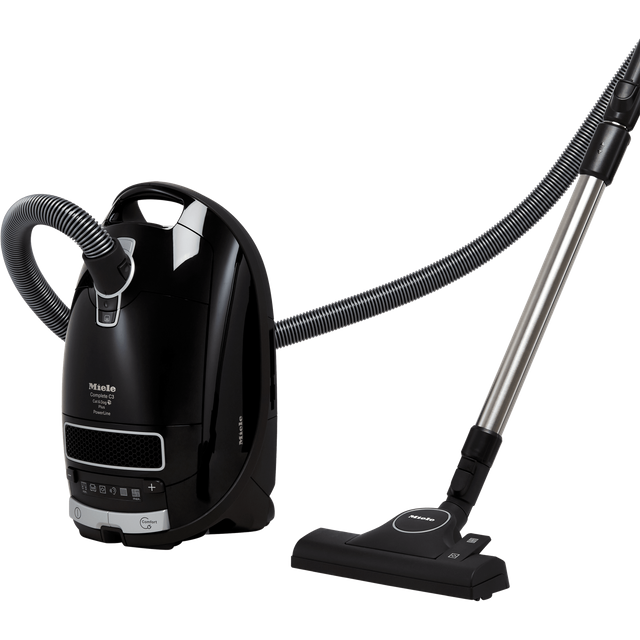 Customer Reviews — Miele Complete C3 Cat&Dog Plus Cylinder Vacuum Cleaner
Miele Complete C3 Cat&Dog Plus Cylinder Vacuum Cleaner
Bagged cleaning for mess-free emptying

Comes with a handy tool for corners and crevices

Cyclone separates air and dust for effective cleaning

Turbo tool removes embedded dirt and pet hair

Tested for the equivalent of 20 years' use
Perfect for homes with dogs
Super quality and impressive suction. Perfect for picking up dog hairs.
Good quality vacuum with strong suction and a wide selection of attachments. Would recommend.
Brilliant cleaner good all rounder
Works great, certainly an improvement over our old one. It is amazing how much difference a good vacuum cleaner can make.
Great product as expected from Miele. Came with lots of attachments. Powerful. Great price, delivery on time. Good customer service. Would recommend and use so again.
the best hoover I have ever bought. This is my 3rd the one I have now is going to my daughter and i am have the new one to go with my new house. My 1st one didn't break but I used it for work hoovering 3 houses a day 5 days a week and it looked a bit tatty
Great vacuum cleaner ,for many years I've been a big Dyson fan but read reviews on this item and was so glad I decided to buy it .Very powerful but not too noisy and a lot more user friendly on stairs.Very compact and easy to store with some tools stored in a compartment on the cleaner itself so no running around the house to find to try and find them .Overall I'm very pleased with my purchase and would be happy to recommend the Miele
Love Miele, this is my second vac from them. It's light, glides around an turbo heads are fantastic. They have become slightly more plastic and less metal. I hope it is built to last.