Customer Reviews — Beko 50/50 Fridge Freezer - White - F Rated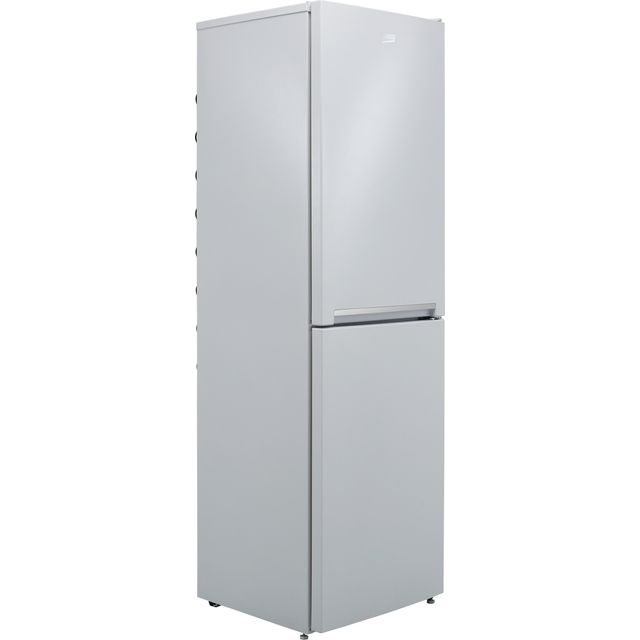 Customer Reviews — Beko 50/50 Fridge Freezer - White - F Rated
Beko CSG3582W 50/50 Fridge Freezer - White - F Rated
287 litre capacity - holds 16 bags of food shopping

Manual defrost needed

Special drawer to keep fruit and veg organised

Reversible doors to suit your kitchen layout

Dimensions (cm) - H182.4 x W54 x D57.5
Delivery easy and on time. Happy with product, shelves easy to adjust.
50/50 fridge Freezer which are hard to find and is a good quality product at a reasonable price.
Very quiet, lots of room. Drawers and shelves look pretty robust too.
Very happy so far, fingers crossed - good amount of space for frozen and chilled food, and quiet - nothing really to dislike up to now. We did struggle a little lifting it off the polystyrene base packaging as it is quite substantial and impossible to pull or cut away, and the fridge freezer is tall and heavy, but other than that no problems. Delivered on time and within time slot, and competitively priced.
Now we have a limited width (54.5cm max) to fit a fridge freezer so we picked this particular 54cm model to fit, together with its large capacity in both freezer and fridge sections. We purchased it some six months ago and write our review now to better reflect our experiences over time. AO's delivery went perfectly. We didn't get the old fridge freezer collected as it was still working and hanging onto it allowed us to install the new one in a controlled way - allow it to settle, reach temperature overnight and then swap over the items. (We arranged a council collection of our old one later). This Beco has a very large capacity for its size, some 104 L overall more than our previous one but in the same footprint. This allows us to keep a food buffer, handy in times of threatened food shortages which we can now confidently ride out without resorting to panic buying. So how do we find this model? Well, it' much quieter in operation than our previous (different brand) one, in fact it's difficult to determine it's running unless we're right by it. And large capacity aside, the fridge section is very adaptable with its customisable shelve and door tray heights plus, although we've not done so, the freezer can be used without the supplied trays to better utilise the available space. We do find it all too easy to knock the thermostat dial above the top fridge shelf with items and accidentally change the operating temperature - if this isn't noticed, in time this could be to the decrement of the food contained within. Another issue is the time the freezer takes to drop to the correct temperature (-18 to -20c) after loading new shopping; even left overnight it's still a little high in the morning at around -15c. We've taken to adjusting the dial to drop the temperature before a shop and readjusting next day once stabilised. All well and good, but doing this results in the fridge then running colder than need be, measuring near zero on the middle shelf. Finally, the freezer frosts up more quickly (within a month or two) than our old freezer did, but removing the trays and doing a quick 15 minute frost scraping is an easy and quick interim defrost before a proper power-off defrost next time.
Great fridge freezer with plenty of space. Low running noise too.
Excellent value for money
Very happy, perfect size, quiet, spacious and an affordable price.
The item was just perfect,you get a bit worried looking at a photo and hoping that the item is what you want but everything was spot on.