Customer Reviews — Beko 8Kg Condenser Tumble Dryer - White - B Rated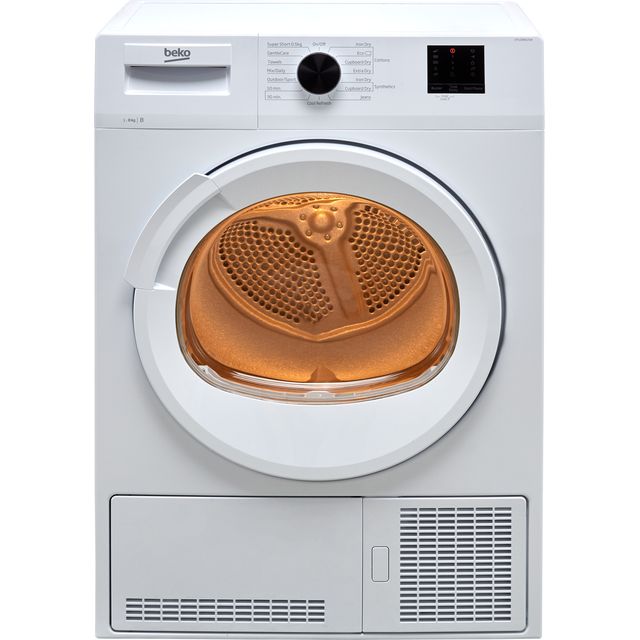 Customer Reviews — Beko 8Kg Condenser Tumble Dryer - White - B Rated
Beko DTLCE80121W 8Kg Condenser Tumble Dryer - White - B Rated
8kg drum capacity - great for medium-sized households

Moisture is collected in a tank that's easy to empty

Dry mixed fabric types together at the same time

Cupboard Dry leaves clothes dry enough to put away

Dimensions (cm) - H84.6 x W59.7 x D56.8
Hate it doesn't dry my washing like my old one
Stopped working after the second load.
Selling rubbish and won't take responsibility for it
Absolutely rubbish. It's arrived broke. ao.com just fobwd me off to the manufacturer. They came and visited and told me it's a faulty machine and they'll try and get a part. Five weeks without a working machine and ao.com don't care and won't give me a replacement. Bunch of cowboys
Used it twice from new both occasions it stopped during cycle showing filter blocked, filter completely clear when checked.
Creases are us! The machine looks nice and condenser east to get to an open but no feature to allow crease care so having to iron lots when haven't needed to with last three / four machines I have had. No way of knowing how long the cycle is either but that I ca tolerate but the ironing is an issue.
Cheap but not cheerful
I was pleased with the dryer when it first arrived on October 24th. It broke down shortly after and fused all my electrics. I got an electrician to check plug and he told me the dryer was causing power failure after contacting yourselves an engineer came out today November 25th. I have been waiting for over a week for appointment. Engineer reported faulty part in dryer which he will have to get and comeback at some point to fix it. I am concerned this should have occurred therefore not happy with the product. It was not used excessively but is a necessity at this time of year. It was only delivered 1_month ago.
Very disappointing tumble dryer
Very disappointed with this tumble dryer. It has numerous settings that can be used to tumble dry all different items (too many to be honest) and I find that none of the settings dry my items adequately, whether it be jeans or towels or 'cupboard dry' that is selected. I find that I have to run the 'extra dry' cycle repeatedly to get things dry and then it still comes out very creased and moist. My previous dryer (a different brand) was much more simple with just high or low setting for heat and then you chose how many minutes you wanted it to run. This was a much more efficient way of doing things and dried everything perfectly every time. I should have taken more care when choosing my replacement but, unfortunately, I regret buying this one. Positive points are it looks nice and has a good size drum however, I do not recommend it.
Overall ok. The problem is it never dries the clothes first time you have to start the cycle again.