Customer Reviews — Asus 11.6" Laptop Intel® Celeron® 64GB eMMC 4GB RAM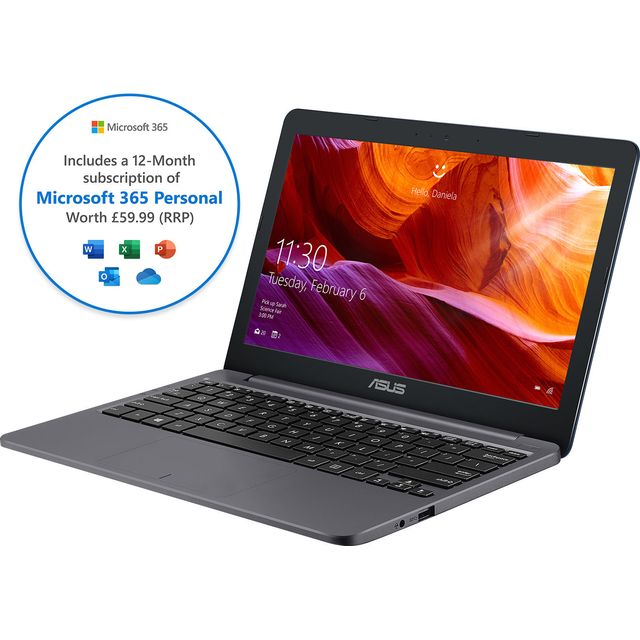 Customer Reviews — Asus 11.6" Laptop Intel® Celeron® 64GB eMMC 4GB RAM
Asus VivoBook E203NA 11.6" Includes Microsoft 365 Personal 12-month subscription with 1TB Cloud Storage Laptop - Grey
Easy-to-use Windows powered laptop

Access to millions of apps through the Windows store

Ultraportable laptop with up to 12 hours' battery life

Intel® Celeron® processor with 4GB of RAM

64GB of storage houses all the essentials
Really great laptop,I am really please with it,i would defo recommend.
Great buy...just what i was looking for in a laptop.
This is great laptop very compact …. good battery life and very light if you need to take it on your travels. Very easy to set up ... voice control to help with set too. Would recommend.
Good value for the price and dose everything I needed it for, great to get the 12 months Microsoft 365 personal too.
Very easy to use and good value for money
Great little laptop does my son for homework on teams great that Microsoft prescription for a year is great.
Love the laptop, helping lot
This laptop is ideal for school or collage work. It easily runs office365 with no issues. The open/lay flat design makes sharing information during group work easy. Battery life is good and so is the memory.