Customer Reviews — De'Longhi Dedica Traditional Pump Espresso Coffee Machine - Black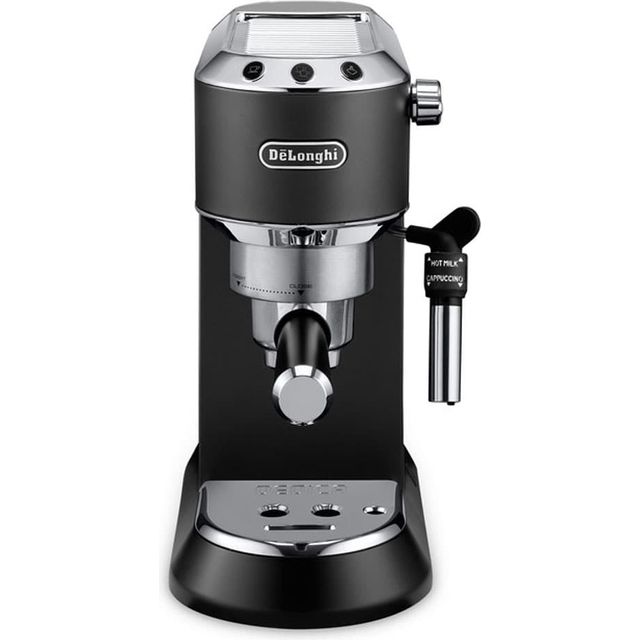 Customer Reviews — De'Longhi Dedica Traditional Pump Espresso Coffee Machine - Black
De'Longhi Dedica Traditional Pump EC685.BK Espresso Coffee Machine - Black
Milk frother gives your drinks a perfect creamy finish

For use with ground coffee or ESE pods

Machine is instantly ready for use

Warms up quickly so you can enjoy your coffee sooner

Adjust the amount of water added to your coffee
The perfect coffee machine!
Excellent coffee machine! I'm happy!
Fantastic product, definatly recommend
Fantastic product, just as good if not better than the previous model. Very simple to set up and use
Breakfast time, The hands that tell me five to nine
Slim design, looks good and way to use. Coffee tastes great!
Nice design, easy to use. So far so good!
Very stylish, excellent quality. Makes great tasting coffee. Good value, highly recommended.
I've had my eye on this coffee machine for a while now... So glad I bought it! The fact you can use just 3 buttons to program the machine for a few different things is great. I found the tutorials on YouTube really beneficial for optimal use of the machine. I feel like a proper barista pouring the hot velvety milk into the poured espresso! I almost forgot to mention how compact the machine is! Great for smaller kitchens or for those who prefer less clutter on worktops (like myself). This is worth the money and making coffee is fun with this!
Good product, takes a bit of getting used to. Funny taste with plastic basket in. Once taken out it taste ok.